Kathy King had gone for a swim last Friday evening to escape the brutal heat when she suddenly smelled smoke. From her Goleta home she watched a brown plume grow over Holiday Hill less than a mile away. King, registered with the county's Aware & Prepare emergency notification system, immediately checked her cell phone for an alert or evacuation order. Nothing. So she logged onto NextDoor and started following the news to find out about the wind-whipped fire heading her direction.
Stephanie Jamgochian, living even closer to the foothills and signed up with Aware & Prepare, also didn't receive an alert and kept tabs on the Holiday Fire via her "coconut wireless" network of neighbors and family. She was frustrated by the lack of communication from the county, a sentiment shared by many Goleta residents both inside and outside the mandatory evacuation zone, which impacted approximately 3,200 people north of Cathedral Oaks Road between La Patera Lane and Patterson Avenue.
"It seems like we really dodged a bullet," Jamgochian said, recalling the massive wildfires that raced through Sonoma County last year and killed 25 people who received little to no warning from their public safety leaders. "It could have been catastrophic. Someone was asleep at the wheel."
Not asleep, exactly, but not in control, either. Summoned to the floor this Tuesday by a Board of Supervisors looking for answers, Sheriff Bill Brown explained dispatchers were "crushed" by dozens of 9-1-1 calls Friday night and so needed backup from off-duty staff. He said his department failed to issue a cell phone evacuation order because the dispatch supervisor tasked with sending the WEA (Wireless Emergency Alerts) message was working from home and didn't have the necessary access code. "This is something we're concerned about and trying to address," he said.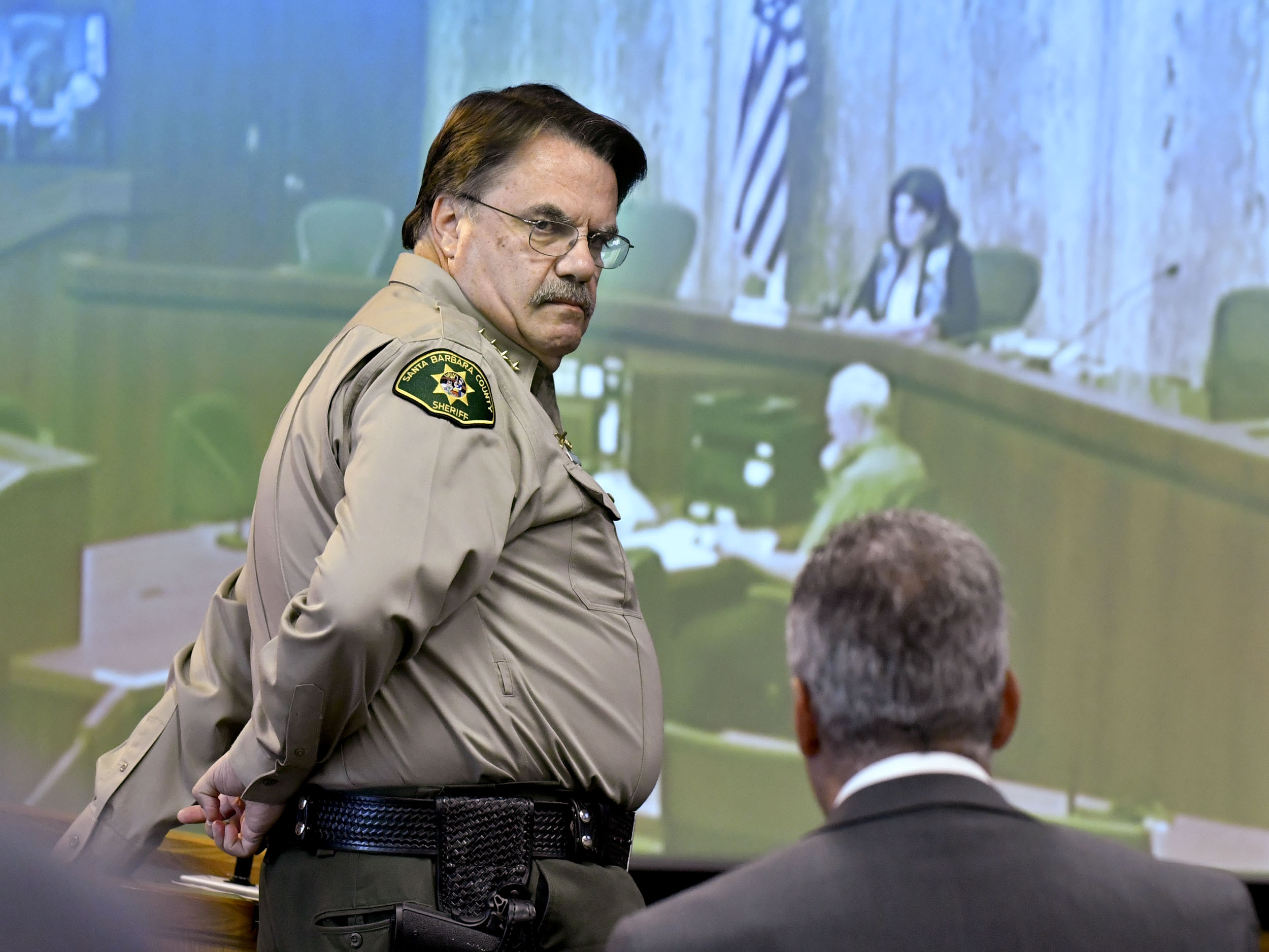 Len Wood | Santa Maria Times