Early results of an ongoing public survey to measure the effectiveness of warning messages issued ahead of and during the deadly 1/9 Debris Flow reveal significant failures by Santa Barbara County officials to properly alert Montecito residents to the dangers they faced. The study is being conducted by the University of Alabama's Center for Advanced Public Safety in partnership with the National Weather Service. Several hundred Montecito residents thus far have completed the survey, which will be followed by individual interviews and focus groups. A final report will be published sometime this fall.
Respondents described being confused by a number of county communications, including the advisory issued to residents living in the "voluntary evacuation zone" south of Highway 192, said research scientist Dr. Laura Myers, with the university. Of the debris flow's 23 victims, 19 lived in this voluntary zone. While the county had conveyed in general terms the potential hazards of the approaching rainstorm and the threat of debris flows, Myers explained, it also told residents in the voluntary area to "stay alert to changing conditions and be prepared to leave immediately."
"The problem was the wording," she said. "People sat there and assessed their risk and made the determination they were safe." Many survivors said they packed their cars and kept watch of the weather only to have mud and boulders crash through their properties with little or no warning. Despite the urging to do so by disaster communication specialists from outside the area, county officials also never informed residents that they shouldn't rely on rainfall intensity over their homes to gauge the ferocity of the storm in the mountains, where debris flows originate.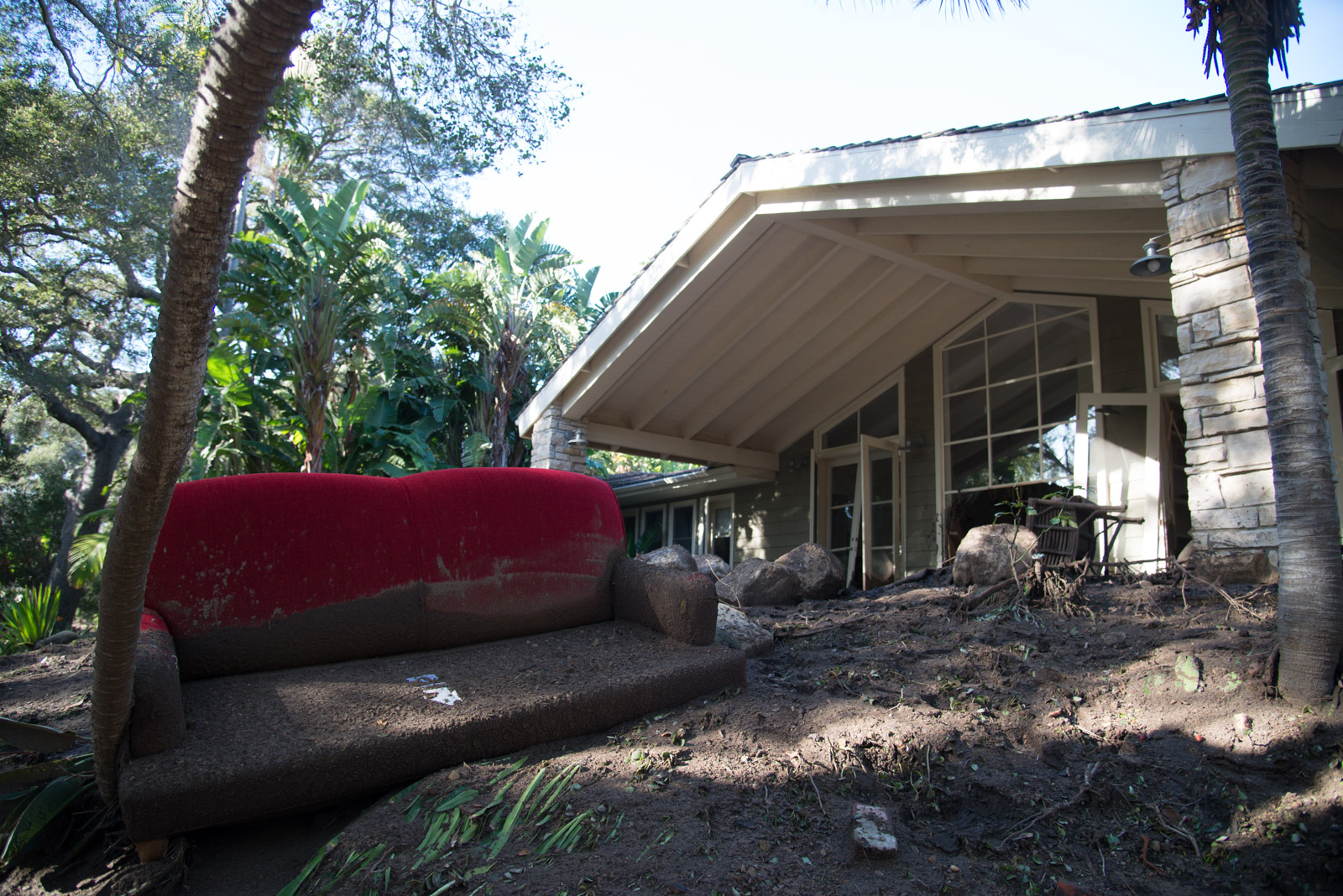 By Brandon Yadegari