Opinion
The star of hypocrisy?
Travis Armstrong words slightly re-arranged
The following is an experiment: what if I took T.Armstrong's unhinged editorial and substituted "News-Press" for "Ventura County Star?" A couple other items have been changed from Mr. Armstrong's original — but not much: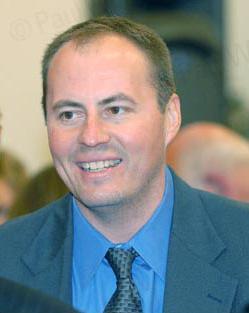 "I had to shake my head in
disbelief when a reader e-mailed an editorial from the
Santa Barbara News-Press that weighed in on the exciting
'internal transitional' period at the News-Press.
"My first thought: Someone reads the News-Press's
editorials?
"But my disbelief went beyond this to the content of the
commentary. In an indignant tone, one part of this editorial tried
to whitewash the separation between the editorial and news pages
staff at the News-Press. The "wall" between the news and
opinion sides at the News-Press is as big as at any of the
other three dailies where Travis Armstrong has written
editorials.
"In fact, at many American newspapers, the editorial page editor
on a regular basis reports directly to the Editor in Chief. The
News-Press is the only purist newspaper where the
editorial page editor's tortured internal voices report to not one,
but two publishers. The Los Angeles Times would never
reform its structure to one that emulates the type the
News-Press has in which the editorial editor isn't under
the newsroom editor. [double negative
alert]
"News-Press owner Wendy McCaw's pigheaded commitment to
maintain this division appears to have, over the last six years,
riled certain newsroom editors or reporters, in fact, the community
at large, who've mistakenly desired input in the opinion pages.
Some of these journalists, for instance, had tried to allow

publishing of your letters to the editor critical of coverage
or about perceived bias in editorials.
"In part, the News-Press's editorial took aim at what it
framed as: "Mr. Armstrong's announced intention to directly oversee
some news coverage at the same time he was serving as editorial
page editor." It was a reference to the short time Armstrong
temporarily served as acting publisher in July, before his mere
presence led to the
wholesale resignation of six senior editorial
professionals.
"The News-Press's editorial writer never bothered with a
telephone call to learn the
facts. For example, to eliminate further conflict during this
brief period and to allow Armstrong time to hide from the
publisher's newspaper-wide responsibilities and varied duties, the
News-Press stopped publishing editorials.
"Yet, what struck me as so hypocritical of the folks down in De
La Guerra Plaza was how the paper in its editorial failed to tell
readers about its conflicted operation, even as it swiped at the
competitor up the road.
"The News-Press's hypocrisy is unique. On the South
Coast, a freebie paper apparently has no wall between news and its
uncivil columns and editorial opinions, with the same people
reportedly writing both, as well as determining political
endorsements. There have been no rallies in the plaza over this
apparent breach of journalism ethics and lack of editorial
independence. Why not? Because those behind the July rallies agree
that that paper's too-often-seen political bias somehow has endured
and thrived in Santa Barbara, without a Los Angeles public
relations flack,
a San Francisco ambulance
chaser, and the deep pockets of a out of touch, vindictive,
wealthy dilettante."