Columns
Revisiting Tragedy
Mollie Takes Stock in the Wake of Virginia Tech
"Should we or shouldn't we?" That was the question being debated the other night in my office at The UCSB Daily Nexus. The issue at hand was whether we should have mentioned the Goleta Postal Distribution Center shooting in January of 2006, or UCSB student David Attias's 2001 vehicular rampage on the streets of Isla Vista in a staff editorial that had run the day before about the shootings at Virginia Tech. Sure, it was a moot point-the article had already run, and I had not even been able to attend the original meeting to discuss the issue. But, the editorial made no mention of either incident and instead focused on offering our collective condolences to the victims of the tragic shooting and how the shooting should inspire all of us here at UCSB to "look out for each other." It was an admirable sentiment, and one that most rational people can clearly agree with.
So, why were we still debating about the piece? Well, for those of you who have never worked at a newspaper, let me enlighten you a bit about how things like this are run. Everyone has an opinion, everyone thinks their opinion is right, and everyone is incredibly skilled at articulating their opinion in a convincing and well-worded manner. It makes for some difficult debating. In this case, a large portion of the office apparently believed that it was not a good idea to compare the Virginia Tech tragedy with other incidents, as the whole notion of comparing tragedies seemed like a bad idea to them. Some of us-myself included-were of the mind that it would be remiss not to mention the times when this sort of tragedy hit UCSB students very close to home. It worked as a means of reminding our readers that, contrary to what we would like to think, it really could happen here-and it has. It does not matter who was right, and both sides had very valid reasons for their arguments. Like I said, the point was already moot by then, and is even more so by now.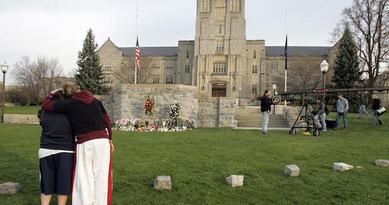 Either way, the whole discussion got me thinking. As the County Editor for The Nexus last year, it fell to me to cover the shootings at the Goleta Postal Distribution Center, along with their aftermath. I know it sounds incredibly trite, but I will never forget that night, when a routine bike ride to go check out what was going on with the sudden influx of police cars into I.V. turned into what I think I can safely call the biggest and most horrific headline The Nexus had run since the Attias incident. The next morning, there it was, in uncommonly large print, "Seven Die in Goleta Post Office Shooting." Seeing it in print made the whole thing real to me in a way that I hadn't been able to fully comprehend during the long, late-night hours of legwork I had been doing to cover the event as it happened. And that reality really hit home over the next few weeks, as I attended what seemed like an endless blur of press conferences and memorial services. When it comes down to it, my involvement in the incident was minimal-by nature, I was an observer watching the whole thing from the proverbial sidelines. Yet, it was still an incredibly affecting and ultimately devastating thing to be in any way involved in. I cannot even imagine what it was like for the victims, the victims' families, and the people that witnessed the shooting itself. Even thinking about it now, my heart goes out to all of them.
Questions of comparing tragedies aside, it is impossible to deny the fact that for those weeks last winter, UCSB, Goleta, Isla Vista, and Santa Barbara experienced a great loss-lives were lost, our feelings security were lost, and our belief that things like that couldn't happen here was lost. The tragedy also brought our community together in all the stereotypically cliche ways, and it showed that Santa Barbara's first responders are some of the most courageous and compassionate civil servants we could ask for.
It isn't hard to understand why people in Isla Vista would immediately flash back to the Post Office tragedy upon hearing about Virginia Tech. I know I did. And, the comparisons to the David Attias incident are there as well-from the information currently coming out about the Virginia Tech shooter it appears he too was a mentally unstable college student whose unchecked mental problems lead him to commit an egregious act of violence against his own peers, much like Attias was. Many current Isla Vistans only know of David Attias and his victims from the plaque that adorns the building on the 6600 block of Sabado Tarde, where the incident occurred. But for those of us who know more, the two tragedies seem incredibly and eerily alike.
Having experienced a little taste of what it must be like for those watching the Virginia Tech tragedy unfold from the front lines, I can hardly begin to express my sympathy for them and their classmates, colleagues, and community. But, sympathy is not going to do very much. Neither are any of the millions of other emotions that welled up in me upon first hearing the news that a gunman had gone on a rampage at a Virginia university-fear, regret, intense sadness, melancholy, and the incredibly strong desire to just turn off the T.V. and pretend that it had not happened so as to avoid going back to the physically palpable depression that dominated my winter quarter last year. Sure, my initial urge was selfish, but it was involuntary. And, it says a lot about the way people react to these tragedies.
It's easy to express our condolences, to say we want to make sure people look out for each other, and to turn around and go to class as if nothing happened. I'm sure everyone's feelings of empathy and the desire for community togetherness are entirely real and valid. In fact, I find no fault whatsoever in the expression of these feelings. However, it is all too easy to put those thoughts out into the world and then walk away. It's been little more than a year since the Postal Distribution Center shooting, and for the most part, people don't do much talking about it anymore. Similarly, most incoming freshman at UCSB do not even know who Attias is, or what he did. If it wasn't for the fact that the outgoing generation of Nexites when I was a Freshman were at the university in 2001 and made sure to tell all of us about it, I probably would not have known either. This is understandable. Trust me, I would much rather avoid ever thinking about the shooting again than confront it head-on.
But, as college students, we have to do that. We need to use this tragedy as a catalyst to closely examine our lives and the lives of those around us. If there is one thing that all of these incidents have in common, it's the fact that the person who perpetrated them was clearly suffering from serious mental and psychological problems, and nobody did anything to intervene before things got out of hand. I'm not saying anybody is to blame. I am saying that we all need to be that much more conscious of how our actions-or lack thereof-affect other people's lives. We are the generation that grew up with Jonesboro, Columbine, and countless other school shootings manifested as reality. Almost everyone I know has a story about the time that some student on their high school campus got caught with a gun. The common denominator seems to be that the shooters were all outcasts, loners, mentally challenged, and the like that nobody reached out to before it was too late.
It's easy to say that a tragedy like this should inspire all of us to go home and hug our roommates, tell our friends and family we love them, and offer support to our fellow students here and around the country. It's not as easy to say that this kind of incident should serve as a catalyst for creating bonds with people you would not otherwise reach out to-the roommate whose deep depression has made him or her easier to ignore than to deal with, the classmate who always seems to get left out when it's time to pick partners, and the friend whose troubles with alcohol, drugs, or the like have previously seemed like something you should stay out of. Instead of just taking this as a reason to reach out to people we already know and love, let's use this as a reason to make sure that everyone on-campus and in Isla Vista knows that they have someone's support, and that letting their problems get the better of them is not the answer.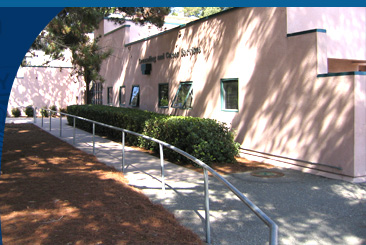 Countless resources exist to help you and your friends deal with depression, dependency, and even deep mental disturbance. There is no reason why we can't make sure that everyone knows about them and knows how to take advantage of them. I know I sound like an after-school special, but if you or someone you know needs help, please contact Student Health at (805) 893-3371 or Career & Counseling Services at (805) 893-4411. I know from experience that these things can-and do-happen everywhere, even in sunny Santa Barbara. But maybe, if we start taking our power to prevent them as seriously as we take our need to mourn them, we can actually make sure they never happen again-here or anywhere else.