Music videos have been around for going on 30 years now. In that time they've become tools for filmmakers to make us laugh, confuse us, make us think, and just plain rock our socks off. On Thursday May 3, the Santa Barbara Contemporary Arts Forum presents 18 visually stimulating animated music videos in an exhibit titled: "The Amazing Animated Jukebox."
Featuring today's most popular artists-like Gnarls Barkley and the White Stripes-the mini film fest will showcase the different kinds of animation used in music videos today. Old-fashioned cartoon drawings as well as new digital animation techniques will be shown during an exhibit of this surreal and limitless contemporary art form. But leave the kids at home, because some of the videos may contain serious animated violence.
The Santa Barbara Contemporary Arts Forum is always on the lookout for intriguing new forms of contemporary art. So it's easy to see why animated music videos-with their high-intensity combinations of movable artwork and cutting-edge music-would be at the top of their list of desired exhibits. After seeing these short art pieces on MTV for so long, the CAF offers a new way to look at them from a deeper and more artistic point of view.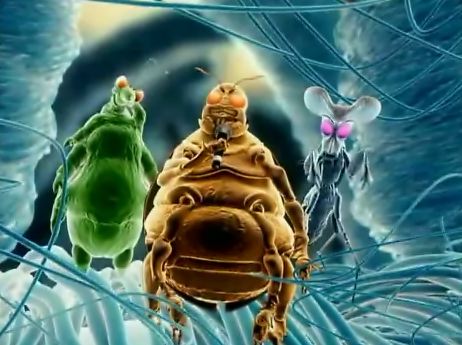 The two screenings-one at 7:00 and one at 8:15-are free to the public. The CAF Gallery is located in the Paseo Nuevo Shopping Center. For more information, call Elizabeth Lovero at 805-966-5373.