SPACE CASE: Eric Taylor knows all about space. It is there as his gravelly voice recounts the history of his adopted hometown of Weimar, Texas. It punctuated his career when, in the mid '80s, he took a musical hiatus as he battled addiction. And it empowers his songs. Instead of being a void, in Taylor's hands, space is an instrument of consequence.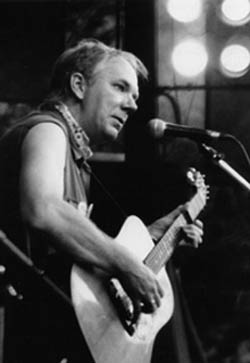 Taylor emerged in the '70s from the famed Houston music scene with Guy Clark, Steve Earle, and Townes Van Zandt. "There weren't any divisions there at the time," recalled Taylor. "Nancy Griffith and I would finish a show around two in the morning and then go down to an after-hours joint and listen to jazz until dawn. Everybody hung out together. There just weren't any rules back then."
Taylor's sprawling narratives follow this same logic. From events like the murder of a young black boy in rural America ("Your God") to a downtrodden musician in a big city ("Manhattan Mandolin Blues"), they not only embrace life's darker underside, they demand the listener partake in the journey. And partake you may, as Taylor comes to Trinity Backstage this Saturday, April 28, at Trinity Episcopal Church. Visit trinitybackstage.com for more info. -Brett Leigh Dicks
SPANISH FOR SHAKE IT: The survival rate of a Mexican rocker in the mainstream U.S. market is not high, and if you disagree, I defy you to come up with a decent list that excludes Carlos Santana. If you could, on that short list would be Kinky, a high-energy quintet from Monterrey, Mexico, whose mix of dance, rock, and electronica has all but infiltrated the promise land of American pop culture.
Kinky strives to infuse the ass-shaking rhythm and sound of electronic dance with a small but exciting spark of Mexican tradition. The result seems tailor-made for a leap over the border, and the proof is in their budding success. Their 2006 album Reina-Spanish for queen-features Men at Work frontman-turned-soulful-soloist Colin Hay. And Kinky is riding a wave of energy up the West Coast, which brings them to Velvet Jones on Tuesday, May 1. Assume they're going to bring it and be ready to dance if you show up. If you're not convinced, check out kinkymusic.com to hear tracks. -Greg Nichols
SOhO SHAKEDOWN: There are a couple of solid shows winding their way to SOhO this week. On Monday, April 30, S.B. rockers Ona take the stage for an acoustic performance, in contrast to the traditionally electrified rock sensibility of their recorded work. They are opening for The Trampolines, Colorado pop sensations who are celebrating the releases of their new live CD/DVD release, One Night Live. Professional skier and singer/songwriter (is this a trend?) Bryon Friedman is also on the bill.
The very next night, touted singer/songwriter David Wilcox takes the SOhO stage. Wilcox is a genuine grassroots phenomenon. A former major label act who failed to perform on the charts, he now treks across the country recording albums that range from reinterpretations of ancient mystic poems (Out Beyond Ideas) to more traditional singer/songwriter fare (his latest release,Vista). Contemporary folk fans won't want to miss it. -Max Burke
TRUE INDIE: The term indie gets thrown around without much discretion these days, applied generally to anyone with a voice and an instrument who hasn't had their swing at the recording contract pi±ata. Nevertheless, the moniker is appropriately suited to singer/songwriter Mike Mann, a Santa Barbaran with some refreshing chops. Mann's sound is anchored in his catchy but understated guitar rhythms, and his words weave poetic stories, brought to life by his appealingly straightforward voice. Mann plays on the Frontier Stage at The Earl Warren Showgrounds on Thursday, April 26, at 7:30 p.m. and at Elsie's the following Saturday, April 28, at 10:30 p.m.-GN
THE PIPELINE: KJEE is planning its first ever Seaside Beach Ball to take the place of their annual Summer RoundUp, which is on hold due to Bowl construction projects. The Friday, June 8 concert is spread over the whole day and two big stages at the Ventura County Fairgrounds and boasts headliner Chris Cornell. Also on the bill are can't-miss rockers Queens of the Stone Age, Brit buzz band Kaiser Chiefs, earnest comers The Bravery, Canada's own Sum 41, Silversun Pickups, Shiny Toy Guns, and Cold War Kids. Tickets are on sale now. Get 'em before they're gone.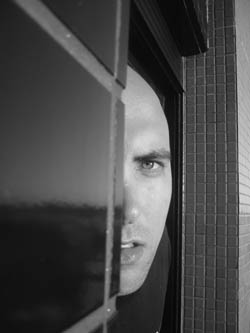 THE ROUNDUP: Kicking off the musical melange this week is Young Love, who are stopping in S.B. as part of their campus tour tonight, Thursday, April 26. Why they're playing Velvet Jones on their college campus rounds is anyone's guess, but the show will certainly be a study in hot pop. Electro house DJ Nigel Richards also makes an S.B. stop tonight at Wildcat to mix it up with DJ Calvin Riley, Vittorio, and the sbtherapy GoGo Dancers. -Sarah Hammill