Arts & Entertainment
SB Native Wins Student Film Contest
Short Explains Need for Disaster Relief Donations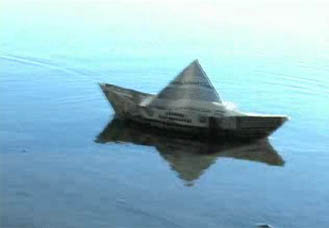 Santa Barbara native and USC student Nico Constantinides recently took the $3000 third place prize in the 2007 PSAid: Public Service Announcements for International Disasters Contest. Collaborating with two other classmates, Nico created a brilliant 30 second film titled Help Floats which succinctly and effectively conveys the need for cash donations to aid international disasters. Expertly crafted, the film uses simple yet powerful images combined with a steady, consistent voice-over to get its message across.
Sponsored by the Center for International Disaster Information, the contest's first place winner may have his film distributed to national television networks and displayed on the CIDI website.
The contest was open to students all over the country with the intention of creating useful public service announcements that stress the importance of cash donations over other kinds of aid. As the three winning films of the contest clearly illustrate, clothing and canned goods can be costly to ship and are tough to use in a way that will really make a difference. Cash, on the other hand, is easily transported, easily distributed and endlessly useful to people in need.
Be sure to check out Nico's film as well as the second and first place winners.