Columns
Learning What's Right with Schools
They're Better Off Than One Might Think
Although many Americans worry about public schools in general, they remain positive about their neighborhood schools. Such views are understandable given the general media fascination with negative stories and a continuing political emphasis on only what's wrong with public schools. In sharp contrast to stories-as-usual, The Center on Education Policy and the American Youth Policy Forum publish a report on the good news associated with public education.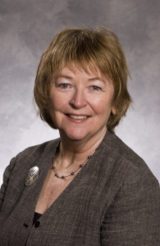 While not denying the mandate for continuous improvement, there have been positive strides made by public education since the early 1980s after the publication of the landmark volume A Nation at Risk raised the national consciousness about the need for educational reform.
Based on data from objective national data banks – for example, the National Center for Education Statistics (NCES) – the booklet highlights important improvements in public education over the past 15-20 years, along with other positive data about the state of public education. A careful reading of the report can dispel some widely-held misconceptions about public schools and give all of us some non-partisan to inform opinions, policy decisions, and future actions. Below I outline some facts that may startle readers who follow education in the national media.
1. Fewer students are dropping out of school. Although the numbers of drop-outs, especially among Hispanic males, remains much too high, there has been a significant decrease in the percent of young people in every demographic group who drop out of school since 1972.
2. High school students in every group are taking more challenging courses including mathematics, science, English, and social studies. The percentage of young people in college-bound curricula has tripled since the 1970s.
3. More girls are taking higher-level mathematics and science courses. Although boys still outnumber girls in the most advanced physics courses, the gap is beginning to disappear.
4. Students with disabilities are being educated in regular classrooms and completing challenging high school programs.
5. Although progress is slow, high school students' math and science scores are improving. Steady, incremental progress has been evident since the 1980s.
6. High school students from every demographic group are taking more advanced placement courses. Successful completion of these courses is related to a great chance of attending and being successful in college.
7. Despite the occurrence of high profile cases of violence in schools, overall crime statistics show that schools are becoming safer environments for young people and for teachers.
8. Public school teachers are well educated. Research indicates that 100 percent hold bachelors degrees, 45 percent hold masters degrees, and when tested on various literacy measures teachers score in the same range as other Americans in various professional fields.
Obviously, there is work yet to be done in all these areas. Reporting on progress, however, should reinforce our conviction that change is possible and point out that educators have been toiling under very challenging conditions and making good things happen for children and their families. Noting that we have some miles to go before we can declare "victory" is not a negative, but a realistic assessment of most of our country's most important endeavors. We are not good enough in our medical system, political system, economic system or our educational system. We are, however, much more fortunate in each of these areas than many, many other parts of the world.
That's not a reason to relax, but it is a reason to give a nod of appreciation to educators who show up every day with conviction and energy to improve life chances for the next generation.