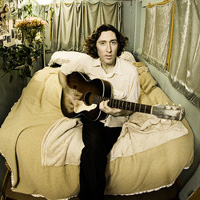 Artist: Zach Madden
Albums: Don't Come Back Too Small released February 2007 on the newly launched Corporate Nightmare Records.
Prior Gigs: Elsie's, SOhO, Velvet Jones, The Mercury Lounge
Style: Acoustic/Rock
Influences: Wilco, Ben Folds, Death Cab for Cutie
The Skinny: Zach Madden's youth truly epitomizes a bi-coastal upbringing. Being shuffled between beer bottle-filled late nights at Cambridge with his dad and sharing food stamps with his organic spinach growing, Santa Barbara beach-dwelling, hippie mother, exposed Madden to music ranging from Miles Davis to the Clash to Black Sabbath to Madeleine Peyroux. Madden explains that "with all the war in the news and corporate vampirism, its music that helps me relax, realize priorities like friends, lovers, families, our changing natural environment, and always brings me back to a place where those priorities are obvious to see. It's easier to do the right thing. I hope people feel something that allows them to realize these priorities when they hear a song I've been a part of."
After taking the step out from behind the drum set and deciding to front his own band, Madden also assumed the lead role in everything from the engineering to production and mixing of his record – a lyric-driven medley of feel-good tunes.
With songs containing so many mind-massaging melodies, Don't Come Back Too Small is just what you'd want to hear when you turn on the car radio after a long, hard day.
Upcoming Shows: Be sure to attend Madden's SoHo show on Wednesday May 23 at 8pm, featuring Kinothek and The Spires.