Dance
Teenage Powerhouse Jackie Rotman Spearheads Dance Program
Everybody Dance Now!
In the blockbuster film Legally Blonde, the bubbly, vivacious heroine Elle Woods is every girl's envy: viciously smart, outrageously cute, gutsy, and utterly unstoppable. Well, step aside, Elle-here comes Jackie Rotman.
A junior at Santa Barbara High School, Rotman is the founder and director of Everybody Dance Now! (EDN), a nonprofit she has been running since she was 14 years old. She's also a 4.8 gpa student, a dance instructor and choreographer, Santa Barbara Junior Miss for the class of 2008, the first teen member of the Santa Barbara Dance Alliance's (SBDA) Board of Directors, was named Young Jewish Activist of the Year for 2007, and, in an Elle Woodsian twist, serves as an attorney on the S.B. High varsity mock trial team. When I called her to talk about Everybody Dance Now! and her involvement in SBDA's upcoming Teen Choreography Showcase, On the Verge, she had just finished her Advanced Placement U.S. history test, had the calculus one out of the way, and the English and physics tests were just around the corner.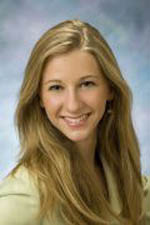 Now in its second year, EDN sends dance instructors into schools and after-school programs to work with underprivileged youth ages 9-12. The idea occurred to Rotman when she took part in the 2004 Teen Choreography Showcase, an annual program in which teenagers choreograph and present fully staged original dance works at a performance at the Lobero Theatre. As part of the program, the teens also conduct community outreach, presenting their work in assemblies, workshops, and lecture-demonstrations. Rotman took her hip-hop dance on the road to Devereux School, where the music cut out halfway through the dance. Unruffled, she started over from the top, only to have the music stop again in the same place. "Not wanting it to be over, one girl shouted out, 'We want to dance!'" Jackie remembered. "We let them come onstage 10 at a time, taught them some moves, and put on the music so they could perform for their peers. They were so into it and having so much fun. It was a wake-up call for me that dance wasn't just an after-school activity-it brought people together and gave them joy. I started Everybody Dance Now! based on that realization."
With the help of SBDA's Julie McLeod and others, Rotman has learned to write grant proposals, this year securing enough funding to hire a team of dance instructors. The five teachers, including Rotman, lead six classes per week for about 100 children, working with organizations including Girls Inc., the Police Activities League, A-OK!, the city's Parks and Recreation Department, and Franklin, Adams, Cleveland, and Cesar Ch¡vez schools. Almost all the classes are hip-hop. "We found it's the easiest way to include all kids," Rotman said. "Everyone can do it, regardless of their background. But we also try to expose them to a variety of dance styles," she added. "This month, master teachers Trudie Olsen and Derrick Curtis are teaching Latin dance classes at four of our sites." Ever the confident businesswoman, she inserted a plug: "You should check out our Web site, everybodydancenowsb.org, and read some testimonials from the kids. They're really great."
While running EDN, managing a full course-load of work, and flying across the nation to accept awards and tour the ivies, Rotman has been choreographing a new dance for this year's On the Verge as well as acting as the program's assistant educational outreach director, supporting other teens in talking about their creative processes and promoting themselves as artists. This year, the 15 teen choreographers involved in the program will present 13 original works featuring nearly 40 performers. The teens have been responsible for everything from securing rehearsal space and designing costumes to selling tickets and arranging for advertisement for the show. "It's a full training for a career in professional choreography," said Educational Director Heather Carney-Shea. "They work alongside adult mentors, but it's still a huge amount of responsibility, and it requires real accountability and commitment." Choreographers in this year's show come from a variety of dance backgrounds, including ballet, jazz, hip-hop, and flamenco. Their dances tackle a variety of topics: the ups and downs of friendship, the trials of accepting change, and the pain of opening up and getting hurt. Many participants are seasoned veterans of the showcase; others make their choreographic debut this weekend.
As for Rotman, she plans to keep EDN going during her senior year, and is working on finding ways for the organization to continue after her graduation. "I'm already training assistants," she said. "I want to keep it going for a long time, and when I go to college, I want to look into ways to extend it to a new community."
4•1•1
Saturday, May 26, at 8 p.m. at Marjorie Luke Theatre (721 E. Cota St.). For tickets, call 966-6950. Everybody Dance Now! is currently looking for dance teachers, particularly high school and college students; the organization also offers a free hip-hop class for teens from all backgrounds on Thursdays from 4-5 p.m. at the Twelve35 Teen Center (1235 Chapala St.). Contact Jackie Rotman at jackie@allianex.com.