Books
Hot Off the Press
A Round-Up Review of New Books
Each week, an overwhelming number of books come across the desks of The Independent. In an effort to share with our readers a sampling of the many worthy publications stacked atop our filing cabinets and piling up near our feet, we're launching Hot Off the Press (HOP), a new monthly feature that will appear online at independent.com. This inaugural HOP features five nonfiction mind-expanders perfect for keeping the brain active during idle summer days. Look for these titles in a bookstore near you.
To The Castle and Back, by V¡clav Havel, translated by Paul Wilson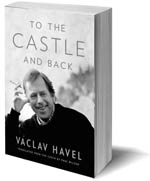 Bypassing traditional memoirs by incorporating memos with political anecdotes, the former president of Czechoslovakia and the Czech Republic weighs in on his nation's departure from communism under his regime. He also tackles current political events, his private life, and the challenges of writing.
The Zen of Fish, by Trevor Corson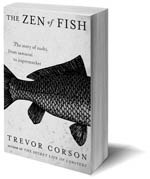 How can you cook without cooking? American sushi apprentices give accounts of learning the art of raw fish in Los Angeles, from samurai knives to demanding customers. Corson, who spent three years in Japan, provides a scientific analysis of the food and its history as well as an examination of its popular cultural explosion in the U.S. in recent years.
A World Undone : The Story of the Great War, 1914 to 1918, by G.J. Meyer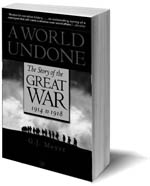 G.J. Meyer provides a readable account of WWI, emphasizing the individual tragedies that comprised the overall carnage of nationalism and self-destruction. He gives special consideration to military strategy and origins of dissent in exploring crises like the Armenian genocide, trench warfare, and the ownership of the Alsace-Lorraine regions.
A History of Israel: From the Rise of Zionism to Our Time, by Howard M. Sachar
Historian and Harvard-educated scholar Howard Sachar provides a comprehensive history of Israel as it pertains to world Jewry. He examines the nation's relationship with the Arab world and Soviet Russia as well as with its allies in the West, focusing on domestic progression in cultural, artistic, economic, scientific, intellectual, and social areas. Sachar's book is a third edition, now available in paperback.
Tearing Down the Wall of Sound: The Rise and Fall of Phil Spector, by Mick Brown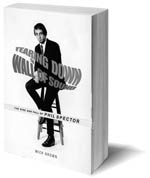 Journalist Mick Brown presents the first interview with Phil Spector in 25 years. In it, the musician and prodigious record producer responsible for signing the Righteous Brothers, the Beatles, and the Ramones speaks of his schizophrenia and bipolar disorder. Two months later, he was charged with murder, and is now embroiled in the legal system.