Books
Poet Christopher Buckley Wins Guggenheim after 20 years of Trying
A Year of Reading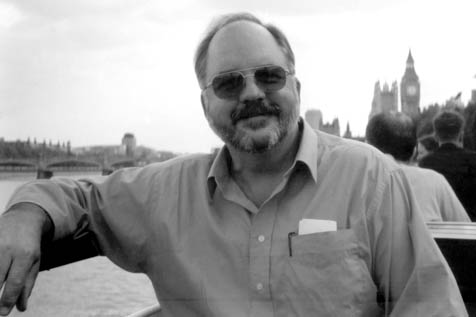 While in town for the Santa Barbara Writers Conference last week, Christopher Buckley met me for a glass of wine at Fresco on the Beach to talk about fame, fortune, and summer reading.
What do Indy readers need to know about you? Just be sure they understand that I'm not that Christopher Buckley. I'm the poet, not the satirist. I didn't write Thank You for Not Smoking. Last fall when I got back to school I had invitations to talk at Stanford and in Korea. I was called to be on the Today Show. This goes on a lot.
Tell me about getting the Guggenheim letter. Oh, well, I outlasted them. I wore them down. I applied for a Guggenheim for the first time in 1981-83. Every April I got the letter saying I didn't get the grant. So this March I came home one evening and I went out to get the mail and I said, "My god, they're on top of things this year; they're really sending out the rejection letters early." And I opened it up and read to my delight that I had received one. I called up Philip Levine, who has been writing me letters of recommendation all this time, and I said, "I've got good news for you and for me. You don't have to write any more letters."
You already had a Fulbright, two NEAs, and four Pushcarts. What is it about the Guggenheim? It's just about the most prestigious thing you can receive. As a writer who has been teaching and in academia, the Guggenheim is the top of the ladder. It's also a lot of money, between thirty- and sixty-thousand dollars. And it's the hardest to get. There's a lot of competition.
You've joined the faculty of the Santa Barbara Writers Conference this year. What about the conference appeals to you? On one simple level, you like to be invited. Most people enjoy the workshops I offer. That's gratifying. It's very intense. It's very collegial. Marcia [Meier]'s a terrifically well-organized and focused administrator. I generally don't have any good words to say about administrators. But I like her. I think she's very conscientious and smart.
How are the Writers Conference participants different from the students you usually work with? You generally have problems with undergraduates who are not used to having anyone say that the effort they knocked out the night before about love is not brilliant, whereas in the Writers Conference, you're dealing with more mature writers who have been to conferences, who have more skills, and are able to exchange critical evaluations. It's a more reasonable and mature arrangement.
What are you reading, now that it's summer? I'm reading the poems from the Santa Barbara Writers Conference. (Laughs.) The great thing about the Guggenheim is that it's going to allow me to catch up on about five years of reading. I'm intending to go back through the collected works of Borges. I have the collected Miguel Hernandez, Neruda's memoirs, and Joan Didion's Year of Magical Thinking. For poets, I just found the collected poems of Thomas Merton, who was a terrific poet. I'm reading a Polish poet that I like very much, Adam Zagajewski, who is absolutely brilliant.
Is this reading or is it summer reading? Do you make a distinction? No, no. Poetry comes from poetry. My friend Gary Soto says there's no such thing as writer's block. All you have to do is read for half an hour. I think that's true. Other poems suggest things, which kicks off a little rust and helps you move forward to write something.
Books by Buckley
Christopher Buckley, who grew up in Santa Barbara and has lived in or around the area for most of his life, is the author of more than 14 books of poetry and two memoirs. His eye and heart are finely attuned to this part of Southern California, and his lyrical mysticism makes for great summer reading.
These works and others by Buckley can be found at Chaucer's Bookstore:
Sleep Walk, a memoir (2006)
And the Sea, recent poetry (2006)
Closer to Home: Poems of Santa Barbara, 1975-1995 (2003)