Columns
The Seven-Year Itch
Now Comes at Three
There is much folklore out there about why marriages/relationships don't make it. One of the most enduring is The Seven-Year Itch. Support for this phenomenon runs the gamut, with marriage counselors able to provide plenty of anecdotal evidence. I have definitely noticed the largest number of couples who enter counseling cluster around year seven of the marriage. Some will talk about the natural cycle of change in nature and how marriage disturbance at the seven-year mark is therefore "only natural." And then there is the reported statistic that the average median marital age of divorced couples is actually 7.2 years.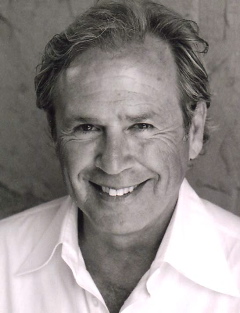 Analysis of a new Pew Research Center survey on the current state of marital bliss lends some interesting clarification to this Seven-Year Itch business, 21st-century style. The survey found that in this increasingly fast-paced life of ours, three is now the new seven when it comes to The Itch. That's right; three years is when New Millennium marriages tend to go south.
What is this about? It is another generally accepted wisdom that three years is about the lifespan of the hormonally infused rush of coupling. After that, sex can still be a major player in the marriage stew, but, more than not, so is the hard work couples need to employ to keep the relationship moving forward like a drive in a convertible up Pacific Coast Highway on a balmy moonlit night. In our increasingly iPod-driven society, this kind of effort may not be so tolerable. Boredom, after all, may just be this era's biggest and most intolerable sin.
There are certainly many valid reasons why a marriage cannot and should not survive. But "we just drifted apart"-a common explanation for a marriage breaking down-is highly suspect. First of all, what does it say about the strength of the commitment each has to the relationship? This usually sounds more like an admission of lazy self-interest than any real comprehension of what went wrong, or what needs to be done.
In the normal course of events, love starts out as a grand notion, then becomes a feeling, and eventually settles down to become a set of behaviors. It is at this last stage that many couples lose their mojo-and apparently this trend is on the rise.
After a time, love becomes almost less relevant than the commitment to see things through and wade through the muck that surfaces in any relationship. At some point, dedication and a willingness to "do the work" of a relationship becomes more applicable than any romantic notions. "What's love got to do with it?" asks Tina Turner. Very little, it seems, when it comes time to roll up the sleeves, put on the back brace, and start tearing down the walls.
I wonder what all this bodes for my nephew Henley who has just announced his engagement to his lovely fiancee Libby. Flush with promise, but nevertheless a product of their era, are they destined to only three years of frolic before they need to trash some tepid marriage soup for something spicier? I certainly hope not and am thinking the odds are pretty good for them. Libby has shown herself to be someone who can "do the work" when she stood shoulder to shoulder with her guy as he confronted a terrible cancer scare. And Henley heeded his wise old uncle's advice to wait until he was almost 30 years old to tie the knot.
My advice to them would be to not pay too much attention to those Pew Research Center surveys, but to look instead to the many examples of couples who have stood the test of time. I hope they will pay especially close attention to the glistening sweat on their contented brows.
You can access the Pew Research Center report, Is Marriage Bliss? at pewresearch.org/pubs/?ChartID=17.