The Horrors
Strange House
May 2007; Stolen Transmission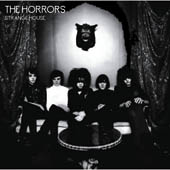 Psyche garage rockers The Horrors might be too hip for their own goodthey've got big Goth hair and a mod-punk fashion style that looks like The Stones circa 1965 and the Ramones circa 1976. Thankfully, they have the chops to pull off their grave digging with Nuggets-era psychedelia (Rhys "Spider" Webb's ghoulish organ solos) and the Cramps' odes to psychotic reactions (singer Faris Badwan's Lux Interior-meets-Nick-Cave-style vocals). Even while plundering the past for inspiration, The Horrors unleash interesting arrangements. The mutant dance-punk beats of "Count in Fives" bleed into a call-and-response pattern, and the tortured "Draw Japan," "Gloves," and "She Is the New Thing" spiral splendidly out of control. But it's the short, sharp, shocking "Sheena Is a Parasite" that's the money shot, making Strange House an instant classic!
Keller Williams
Dream
February 2007; Sci Fidelity Records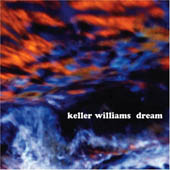 Keller Williams's newest release, Dream, is a vibrant, playful mix of colorful tunes. With the opening song "Play This," one can tell right away that this is a new sound for Williams, and a much more powerful release from this one-man band, who uses looping pedals to mix his music. "Celebrate Your Youth" carries this new approach to radio-friendly new heights. Special guests include Michael Franti of Spearhead, singing seductively on the laidback reggae tune "Ninja of Love," as well as the String Cheese Incident boys, who make a cameo on "Sing For My Dinner" with Williams on the six-string banjo. The album is entirely upbeat, simple, and fun, so check out Williams's live shows this summer, which include a stop at L.A.'s Greek Theatre on July 28.
Interpol
Our Love to Admire
July 2007; Capitol Records
Perhaps it's the influence of the new label, the New York scene, or just the expected third record progression for a popular band, but with its new release, Our Love to Admire, it is clear that Interpol is moving in a more experimental and diverse direction. Although its notably slower sound pushes the boundaries of boring on more than one occasion ("Wrecking Ball"), the band's overall range has successfully widened, keeping it afloat in a threateningly limitingthough innovativemusical genre. Tracks like the melancholy "Pioneer to the Falls," the vocally diverse "Mammoth," and the catchy "The Heinrich Maneuver" show just how varied a truly gifted headlining band can be without falling too far from its beloved (and often imitated) identity.
The White Stripes
Icky Thump
June 2007; Warner Bros./Wea
Icky Thump finds the Whites devolving back to basics with a thrashed-out blues approach, which comes as a surprise after Elephant's impressive thematic range and Get Behind Me Satan's understated, marimba-laden beauty. "Rag and Bone" showcases Jack and Meg jive-talking while junk collecting, while the use of bagpipes and mandolin on "Prickly Thorn, but Sweetly Worn" allows the Whites to rock their Celtic roots. But "Effect and Cause" sounds like a rip-off of "The Harper Valley PTA," and, coming from a rich rocker, "Bone Broke" sounds a bit disingenuous. Unfortunately, "Conquest" (a cheesy torch song) and "St. Andrew (This Battle Is in the Air)"which sounds like Meg doing her best Minnie Mouseare included, making Icky Thump, well, a bit tricky.