Outdoors
Zaca Update:
Friday takes a turn for the worse
Evacuation Order Issued for Paradise Road and Lower Santa Ynez River Road to Gibraltar Dam at 4:30 pm; 154 closes down, Dos Pueblos High becomes a shelter, and County Board declares emergency with Gov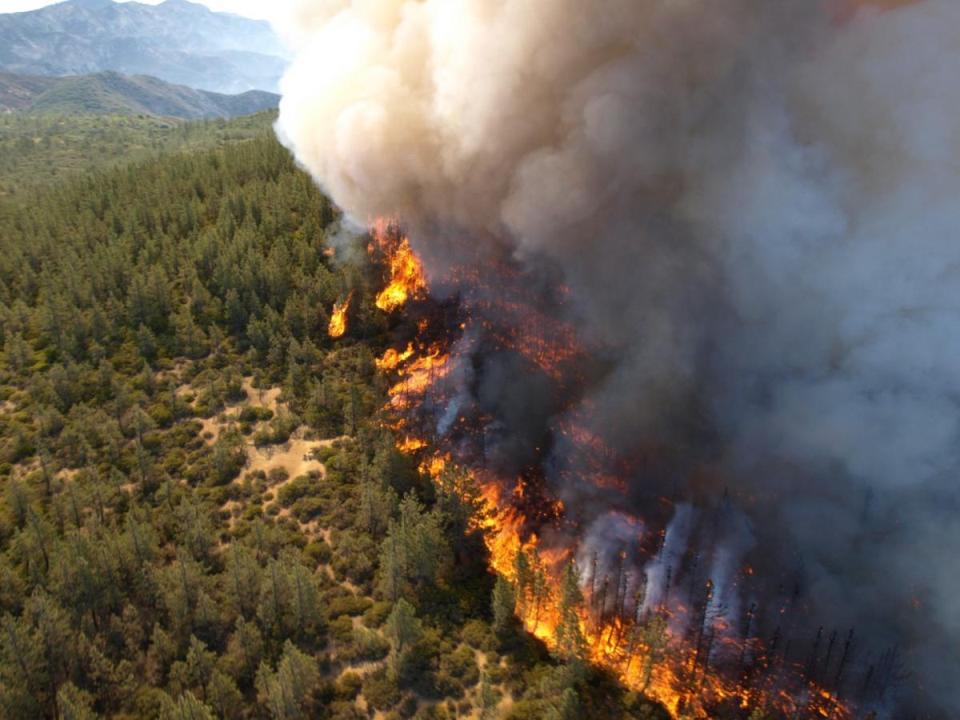 The Santa Barbara County Sheriff's Department and Zaca Fire officials have elevated the 2:00 pm "Evacuation Warning" to an immediate "EVACUATION ORDER" for the residents and visitors of the Paradise Road and the Lower Santa Ynez River Road to Gibraltar Dam due to the potential threat of the Zaca Fire.
The "EVACUATION ORDER" includes the Paradise Road Community, Santa Ynez Road Recreational Areas to Gibraltar Dam, Los Prietos Boys Camp and the Rancho Oso Guest Ranch.
Residents who live in or around the identified communities are advised to immediately evacuate these areas. Only emergency operations personnel and equipment will be allowed in the evacuation area. Residents will not be allowed to re-enter the area.
A Red Cross Emergency Shelter has been opened at the Dos Pueblos High School, 7266 Alameda Avenue in Goleta; phone 805-896-2980.
If you are unable to evacuate and need assistance call 911.
Additional Evacuation Information:
Animal/Pet Shelter Locations:
* Large animals may be taken to the Large Animal Staging Area located at Cathedral Oaks Road and Hwy 154. Additional locations will be developed through the Santa Maria Elks Rodeo Grounds for overflow. Call Public Hotline 805-681-4332 for additional information.
* Small Animals can be taken to the Dos Pueblos High School – Small Animal Hotline 805-681-4332.
NOTE: The entire length of State Highway 154 is closed from its intersection with Highway 101 in Santa Barbara to its intersection with Highway 101 north of Buellton. Residents who live along Hwy 154, but are not in the Evacuation Order area, may travel on the highway. Persons assisting with the evacuation of large animals from the Evacuation Order area may travel on the highway.
Residents of the evacuated area can contact the Zaca Fire Information at 805-961-5770 for more information.
County Board Declares Local Emergency; Governor Schwarzenegger Visits Emergency Operation Center to Sign State Declaration
The special meeting was held at 4:15 p.m. at the County's Emergency Operations Center. The County also has activated its Emergency Operation Center.
The proclamation is a necessary step to provide for orders, funding and the use of additional resources when a large-scale emergency, such as a fire, requires evacuations or has the potential to disrupt normal government and public operations.
California Governor Arnold Schwarzenegger today visited the County's Emergency Operation Center to sign a state declaration of emergency regarding the Zaca Fire.
The public can call (805) 961-5770 for information on the Zaca Fire or go online to Inciweb or the County of Santa Barbara website or the County Fire Department