Arts & Entertainment
Glen Phillips Lends His Talents to the Fight for Social Justice in Africa
Thinking Globally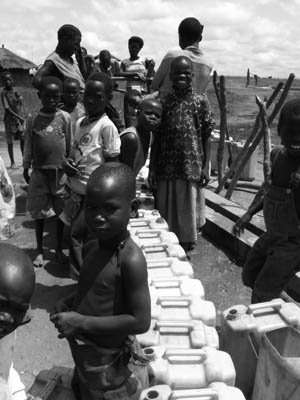 The rarified air of Montecito is a far cry from the war-torn villages of northern Uganda. The green grass and shady oaks bear little resemblance to the parched earthen roads and thatched roofs of the African nation where Tom and Linda Cole reside with their children. Yet the divergent locales intersect through the Community Action Fund for Women in Africa (CAFWA), a Santa Barbara-based organization working with grassroots groups to strengthen the social, political, and economic rights for women and girls in the conflict and post-conflict areas of Africa. On August 9, Glen Phillips will perform a benefit concert for CAFWA on the lawn of a Montecito estate. Tickets may be purchased on the CAFWA Web site (cafwaafrica.org). "Glen has been very supportive since I first went to Africa in '89," said Tom. "This is a beautiful gift from him to support this work."
At first blush, the Coles seem like any laidback Santa Barbara couple. Tom, a Santa Barbara native, worked at Fairview Gardens and owned an edible landscaping business. Yet both he and his wife, Linda, were working in Mozambique when they met. Both hold master's degrees in humanitarian assistance. Linda spent six years doing conflict and post-conflict development aid in Guinea-Bissau, Mozambique, and Angola before meeting Tom, who works for Save the Children as the deputy country director for programs in Uganda's Karamojong region. With their combined knowledge, ideas, and years of experience, the Coles established CAFWA in 2006.
The cessation of hostilities between the Ugandan government and the Lord's Resistance Army (LRA)-the rebel group responsible for immense suffering in northern Uganda-has raised hopes for an end to what is now, after 21 years, one of Africa's longest-running conflicts. More than 1.6 million internally displaced people (IDPs)-more than 90 percent of the population of Acholiland-were housed in brutal conditions in IDP camps. With a tenuous peace in the north, people are slowly moving back to their homes, yet 1.4 million remain in squalid, densely populated camps. Although the war is not currently an emergency situation, levels of basic services and the conditions in which people live remain at crisis thresholds, making it extremely difficult for people to begin rebuilding.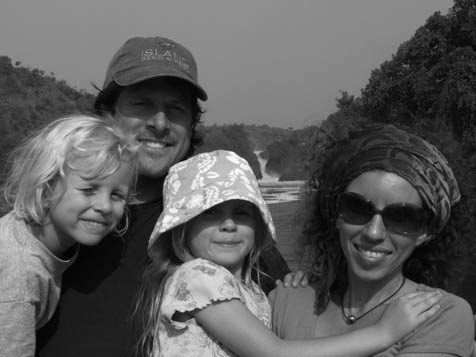 CAFWA focuses on a specific subset of the IDP population: women and girls, who comprise nearly 80 percent of the population of the camps, and are the most affected by their deplorable conditions. "I've been talking to young women and girls who have been abducted about what happens when they return to their communities," shared Linda. "Often they've been in captivity for anywhere from a year to 10 years. Most don't have an education, any skills, or any way of earning an income. They frequently return with children, and the father is unknown, so the community ostracizes them. They end up doing commercial sex work, or work that is really dangerous, to support themselves-collecting firewood, breaking rocks in the quarries. : In recent attacks, women were getting their breasts or lips cut off. That's the context in which these people are trying to rebuild their lives. Absent of any clear ceasefire or peace accord, the context is still quite tense."
The Coles have witnessed firsthand the range of work being accomplished by smaller, community-based organizations (CBOs) that focus on certain elements of poverty eradication, such as growing food, running health clinics, or establishing daycare centers. "The better known of those show up on the radar of international funders," Tom pointed out, "but there are countless individuals and organizations on the ground that are deeply dedicated to their work. : These organizations are surviving on a couple hundred dollars a year and doing phenomenal work. CAFWA has grown out of our recognition of these individuals and groups, and the need to support them." In addition to providing material support, CAFWA works with each organization on capacity building, enabling them to write grant proposals, seek out potential funding, and, for those with Internet capabilities, access global resources.
CAFWA identifies and evaluates local organizations that have a record of sustainable and effective aid for girls and women, and, as members of these communities themselves, are there for the long run. They understand the needs, but have extremely limited resources to move their projects forward. "Ten women may start a loan association," explained Linda. "Each will collect 50 cents a week, and then pool it together to give to one woman so she can start a business with it."
"The average monthly income for a family of six in the camps is $10.00," said Tom. "People here make 10 times that in an hour. Uganda has incredible land that produces a lot of food. But when you're living in camps and don't have access to that land, it's much harder. : In a camp situation, how little people have suddenly has a lot more meaning."
Linda marvels at the strength of the women she has met. "Even though these women may be living on a few dollars a week, I'm always amazed at their energy and how positive they are. I ask girls, 'What do you want for the future?' and almost everyone says, 'I want to go back to school,' 'I want my kids to go back to school.'"
"We rarely see despair," agreed Tom. "In the U.S., we imagine these hopeless situations, and it's so far from that. People have very little to work with, but there's no shortage of hope and desire to move forward. It often comes down to helping to provide the resources. The answers are there; they just don't have the means to realize them."
4•1•1
Glen Phillips and Friends will perform a benefit concert for CAFWA on Thursday, August 9, from 5-7 p.m. Tickets are $50 per person, and children 12 and younger are free. Visit cafwaafrica.org.