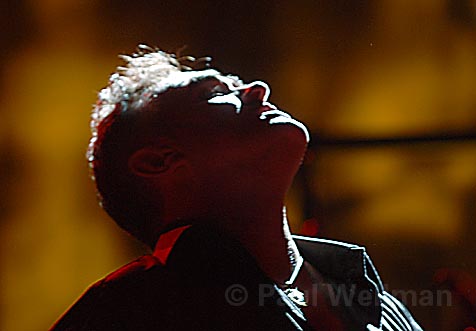 Internationally adored pop icon Morrissey took the stage promptly at 8 p.m. this past Saturday. It was a crisp, clear, beautiful night, and despite a barely half-capacity house, the ex-Smiths frontman delivered a typically exuberant performance. Remarking on the evening's thin crowd, he invited the audience to join in on the "private disco." As a longtime fan and showgoer, the set did feel remarkably intimate for Morrissey, who is as renowned for his emotional candor as his inscrutable pop persona.
Opener Kristeen Young, as obnoxious as they come, did the audience no favors. However, her set was mercifully brief and followed by a welcome film montage of vintage New York Dolls clips. Morrissey burst onto stage with the Smiths' single, "Stop Me If You Think You've Heard This One Before," reclaiming the track after producer Mark Ronson's recent high-profile cover. The rest of the set mixed rare album cuts and B-sides with brand-new material. "Sister I'm a Poet"-one of Morrissey's most underrated lyrical accomplishments-was also a welcome surprise.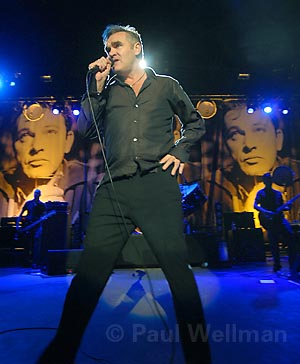 Morrissey's voice has matured in recent years, and although he cannot reach the falsetto highs of his youth, the depth and richness of his vocal range has improved. He's now closer to a Frank Sinatra-like torch singer (in both appearance and ability) than his skinny, daffodil-slinging, Smiths-era self. He has come into his own as an elder statesman of pop, and his complete control over a swooning crowd is a sight to behold. The concert's most powerful moment came at its close, with the one-two punch of the devastating "Dear God, Please Help Me" from the recent Ringleader of the Tormentors, followed hard by the trademark Smiths single "How Soon Is Now?" By positioning some of his most recent material against one of his signature tunes without skipping a beat, Morrissey forcefully brought home what his most ardent fans have known for years: He is a singular pop icon, whose lyrics and vocal power are virtually unmatched in commercial music. Hopefully, Santa Barbara can provide a warmer welcome next time around.