Opinion
Write or Wrong
Subpoena Threatens to Keep Roberts from PEN Awards
Write or Wrong: Annie Bardach, Santa Barbara area journalist, is hopping mad, claiming that Wendy McCaw's lawyers are retaliating against her for her role in the PEN writers group's upcoming 17th Annual Literary Awards ceremony being held in Beverly Hills, in part to honor ex-News-Press Editor Jerry Roberts.
The subpoena called for her to be deposed that same day in Santa Barbara as the November 6 PEN Awards, causing a possible conflict, especially if Roberts wanted to attend the deposition.
I asked Barry Cappello, McCaw's attorney, about it and he replied: "Lunacy. I never heard of the PEN Awards. You and Ann Bardach both know my firm does not work in that manner."
When Bardach got hit with a subpoena for November 6 she fired off a statement saying, "I imagine that the subpoena served on me was an act of retaliation against me for my work as a board member with PEN USA."
In any event, I expect both to attend the dinner.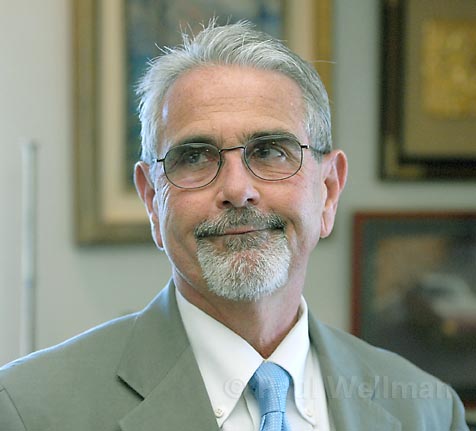 The subpoena has to do with McCaw's multimillion-dollar arbitration action against Roberts. The allegations are confidential, but apparently accuse the former editor – who quit the paper July 6, 2006-with breach of contract.
Among those also reportedly served with subpoenas were Mercedes Eichholz, active in the arts community, former NP City Editor Jane Hulse, and former NP Chief Financial Officer Randy Alcorn. (I didn't get one, so I guess I'm just chopped liver. It's not worth the time to grill me.)
Roberts will get the prestigious First Amendment Award. Among attorneys to be honored by PEN for pro bono work on behalf of journalists is Charles Tobin, representing Susan Paterno, who's being sued by McCaw over her story on the NP meltdown in the American Journalism Review.
Gore Vidal and Helen Mirren will be among presenters and a long list of celebs are due to appear at the event. Quite a contingent of Santa Barbara movers and shakers – big names you'd normally expect to attend events like the News-Press Lifetime Achievement Awards dinner – are reportedly planning to head down to the PEN dinner. Former Santa Barbaran Michael Douglas, ex-owner of LA Weekly, is being asked to present, although it seems unlikely that he would agree, due to his friendship with NP copublisher Arthur von Wiesenberger.
Due to receive a special salute will be Linda Deutsch, reigning monarch of Southern California criminal court coverage, in celebration of her 40th anniversary with the Associated Press.
Ten Bedrooms in Hope Ranch: On the market in HR is a modest home listed at a mere $39.5 million, according to the L.A. Times. Terra Bella comes equipped with 10 bedrooms, 11 ½ bathrooms, a giant chessboard garden, stables, and pool on three oceanfront acres.
I Hate Hamlet: I don't actually, but that's the title of the witty play currently being presented at the Circle Bar B Ranch's dinner theater. A young man with cold feet about portraying the troubled Dane is confronted with the ghost of actor John Barrymore, famed for his portrayal of the Prince of Denmark. Brian Harwell plays Barrymore with cool aplomb. It's fun, delightfully well-acted, and sparkles with Paul Rudnick's bright dialogue. Get there early enough for the included barbecue.
Award for Jolie: Angelina Jolie, Oscar winner and three-time Golden Globe honoree, will be presented with the Outstanding Performance of the Year Award by the Santa Barbara International Film Festival on February 2, 2008 for her critically acclaimed performance in A Mighty Heart, according to SBIFF Executive Director Roger Durling.
Barney Brantingham can be reached at barney@independent.com or 805-965-5205. He writes online columns for The Independent on Tuesdays and Fridays and a print column on Thursdays.