Living
Third District Race Talk Already Underway
Farr, Pappas Have Already Begun the Fun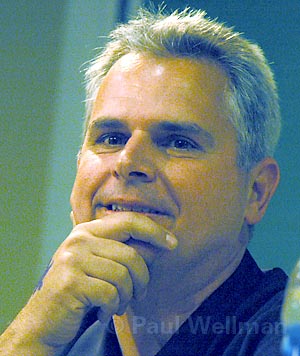 Why wait for this November to even finish when you can already start talking about next November? Or at least the next primary election, which will take place June 3, 2008.
Two candidates have already thrown their hats into the race to occupy the to-be vacant seat representing Santa Barbara County's 3rd District, which Supervisor Brooks Firestone has already announced he will not be pursuing again.
Campaign fundraising has already begun for Doreen Farr, with a gathering of about 75 progressives at $100 a pop last month at former 2nd District Supervisor Susan Rose's house in Hope Ranch last month. Farr was a Planning Commissioner under Rose. She's also received the endorsement of former 3rd District Supervisors Gail Marshall and Bill Wallace.
And then there's Steve Pappas, current Los Olivos School District boardmember and a distant third place to Firestone's first and John Buttny's second in 2004, who has indicated he will formally announce Monday that he is running for the office.
The district is as diverse as they come, from the densely populated Isla Vista full of college students, to the agriculture and wineries prevalent in Los Olivos and the Santa Ynez Valley.
Neither Farr nor Pappas returned phone calls as of Friday.
To say that neither candidate suits the fancy of Firestone might be an understatement. "I don't think we have seen the candidate I could support," Firestone said. On Pappas, Firestone couldn't have been more blunt-"I do not think he would make a good supervisor," Firestone said. He's read what Pappas has written, and heard what he's said and "it's pretty misinformed," Firestone added, declining to elaborate further.
He's heard rumblings of other people considering a run, but declined to name names. He also has a long list of people he'd like to see run, he said, but most of them would never do it. "People of good judgment, good background and good experience who would wrestle with real problems by-and-large don't run," Firestone said. "They don't like the process and it's sad." Since his decision not to run, Firestone said, he's felt a weight lifted off his shoulders, because he feels he can make decisions without the politics getting in the way.