News
Frimpong Found Guilty of Rape
Former UCSB Soccer Player Could Face Eight Years in Jail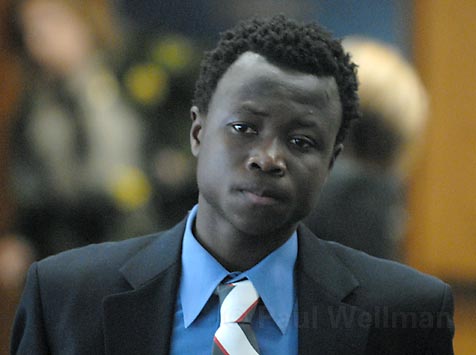 Former UCSB soccer player Eric Frimpong was found guilty of raping a 19-year-old UCSB student by a Santa Barbara Superior Court jury late Monday afternoon. The 12-member jury needed less than a day to make the decision, which could put the 22-year-old, who celebrated his birthday on Friday, behind bars for up to eight years.
None of Frimpong's DNA was found on the accuser, but her DNA was found on the man's genitals. The victim testified that the two met outside a Del Playa party the night of February 16, went back to Frimpong's house, and played beer pong. After the game, the two went down to the beach, where the young woman claimed Frimpong became aggressive and raped her. Frimpong didn't take the stand, but denied the charges.
Frimpong, who is from Ghana, was found not guilty on a misdemeanor charge of sexual battery with another UCSB female in a separate incident the previous month.
Frimpong's sentencing will be held January 31. For more information, check independent.com on Tuesday.