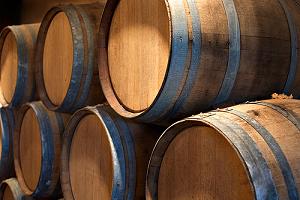 Some of the best wine events in the United States are held in California. Whether you're a die-hard cab fan, a pinot noir freak, or a syrah nut, California delivers well-organized, fun, and star-studded wine events annually. Here's this year's slate.
January: Zin lovers can start off 2008 with an enological bang. Held annually in San Francisco, the ZAP Festival (Zinfandel Advocates & Producers) takes place in several venues. There is an elegant zinfandel dinner at the Fairmont, atop Nob Hill, a grand festival-style tasting at the iconic Fort Mason, and several other smaller parties unfolding over a four-day period. January 23-26; see zinfandel.org.
March: The American Riviera Wine Auction & Dinner is one of the best, most luxurious tickets in town. Held at the Four Seasons Biltmore this year, the auction is an elegant affair that benefits Direct Relief International. The celebrated chef Suzanne Goin, of L.A.'s Lucques, A.O.C., and The Hungry Cat, will be preparing a stunning, multi-course meal, and the celebrity honoree is the beloved John Cleese. Again, this event has become the "must-attend" event of the year. It's black-tie and very romantic. March 15; see sbcounty wines.com.
The World of Pinot Noir is probably one of the most popular events for pinot freaks. There are wineries present from all over the globe, one of the best wine and cheese pairings around, and great educational symposiums to attend. Held at The Cliffs, overlooking the Pacific, this is one of my personal faves. March 6-7; see wopn.com.
April: The Vintners' Festival is the ideal event for locals and out-of-towners alike. I enjoy attending just to discover the many new wineries and restaurants that join in the fun every year. Organized by the Santa Barbara County Vintners' Association, and under the guidance of executive director Jim Fiolek-who's also behind the March wine auction mentioned above-this event just keeps getting better and better. Despite the large number of attendees, it always manages to feel intimate. Aside from the great selection of diverse wines available, there are also many restaurants in attendance, so there is never a shortage of food or fun. April 19; see sbcounty wines.com.
May: Rh'ne-style wine lovers from around the Golden State descend on Paso Robles every year for the Hospice du Rh'ne Festival. The producers themselves come from France, Australia, and the United States, and the array of Rh'ne-style wines is breathtaking. There are syrahs, grenaches, roussanne, viogniers, and more to satisfy just about any palate. May 1-3; see hospicedurhone.com.
June: Cab lovers will be in heaven in June, when Auction Napa Valley is held. Always a very glamorous and glitzy event, it attracts top-notch chefs from around the country, and there are wines offered-both for auction purchase and to imbibe-that are sublime and beautiful. If you're a cab fan (and love other Napa Valley wines), you won't want to miss this one. June 5-8; see napavintners.com.
If you love Sta. Rita Hills' pinots and chardonnays, the Wine and Fire event is a one-of-a-kind opportunity. The community of winemakers from this appellation put on a great show, with symposiums that are as colorful as they are interesting, delicious meals that include whole roasted pig (over an open fire), and flatbread pizzas paired with pinot noir. This is one of the more intimate and pleasurable events around. June 20-22; see staritahills.com.
October: In the fall, enjoy the Celebration of Harvest. As of press time, the dates for this event had not been announced, but it's always held in October out at Rancho Sisquoc. The setting is arresting: large oak trees and rolling green hills, dotted here and there with booths and entertainment stages. There are ample restaurants on hand, and, thoughtfully, they provide free bottles of water throughout the day for attendees. I try not to miss this one; it manages to be fun and exciting but also very relaxing. The Santa Maria Valley is a bit quieter than Santa Ynez, so for those of you who want to get away from a busier wine country, try this event. It's consistently enjoyable and, well, delicious. See sbcounty wines.com.