Living
Shrines and Ley Lines
Weird Santa Barbara: it turns out Santa Barbara was designed that way
Santa Barbara history is an obsessive hobby for many, natives and transplants alike. However, there are some who take it to a level beyond even those who can accurately quote the date the Mission was built, Father Junipero Serra's birthday and favorite color, and the city's population in 1863. You know who you are. Those people have finally been surpassed, it seems, by an individual who has applied an entirely new set of techniques to the excavation of obscure Santa Barbara history: psychic knowledge, hypnosis, and the following of ley lines.
In 1850, Captain Salisbury Haley was hired by the city of Santa Barbara to survey the town, allotting parcels of land and laying out streets being the purpose of the project. Haley Street was named after him, although the survey has gone down in history as being one of the worst – streets were crooked and land lots were of uneven size. It's been speculated that Haley used a surveying chain that had been mended with hide strips. The hide's expansion and contraction in different weather conditions could have contributed to the survey's inaccuracy.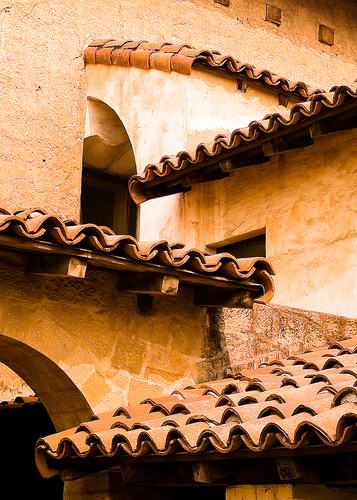 However, there's another theory. According to the proprietor of algoxy.com, Captain Haley conspired with the local Chumash to point at least one city street at a Chumash shrine in the hills. The city attempted to prevent him from doing this by passing an ordinance which set forth some ground rules for the final layout of Santa Barbara; Haley then broke the law, disregarding this ordinance and making some streets crooked in order to create the desired ley lines.
Unfortunately, it's impossible to properly paraphrase the website. To clear up any confusion readers may feel after reading the Haley conspiracy theory in my inadequate words, here's an excerpt:
"Why, after such a meticulous job of making a legally binding ordinance, would a receipt of payment for a seriously flawed survey, a simple but large task, of the city of Santa Barbara be provided? Was it because the City knew Haley had made a deal with the Natives to layout the city with a cross street pointing at their shrine 'Anapanne'? Was it because Haley was complaining of the severity of the mental distractions emerging from his deep memory because of general, conditional hypnotic instructions intended to foul his cognitive abilities and he threatened to sue? Was it because when Haley submitted his contract for the survey of the City of Santa Barbara, there was no Ordinance #39 and if the City would have allowed the Native people their only wish for the new city, Haley could have done a good job laying out the City and been paid. The Natives would have not been so injured spiritually and the need for the mass insanity would have been less, the numbers and severity would have been less. It may not have happened at all."
I hope everyone now understands the depth of duplicity exhibited by Captain Haley. De la Guerra Street where it crosses Santa Barbara Street is a well-known example of the types of disruption caused by his faulty – or possibly hypnotically influenced – survey. Another Santa Barbara historian believes that the crooked intersection at De la Guerra and Santa Barbara was actually caused by property owners' refusals to tear down existing structures to accommodate the surveyed streets but I know who I believe.