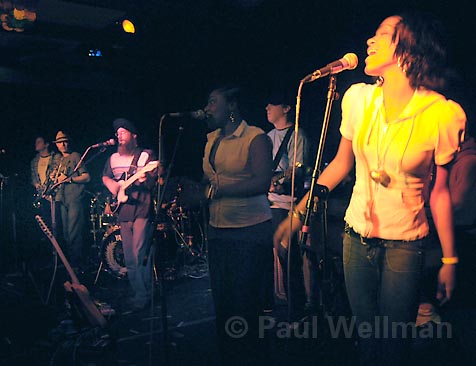 Sunday nights can be a bummer. Coming off a glorious weekend of sunshine, barbeques, beer, and beach weather that one can only dream of experiencing in February-even if you're lucky enough to live in Santa Barbara-and realizing that Monday morning you're going have to wake up and return to the work week's daily grind can really put a damper on things. But now I think I've found the cure for the Sunday night blues: sweet, sweet, reggae music.
Had cancer not taken him away from us far too early, Robert Nesta Marley, the man who internationalized reggae music, would have turned 63 last Wednesday, February 6. And 2008 was the sixth year running that SOhO has honored the musical legend by hosting a night of tribute music performed by one of the many bands that continue to be inspired by his legacy, Groundation. Much like Marley, Groundation has spent its career internationalizing the message and music of reggae, playing its blend of roots, jazz, and dub music in 19 countries on four separate continents over the past two years alone-all in support of the band's album Upon the Bridge, which was released worldwide in 2006.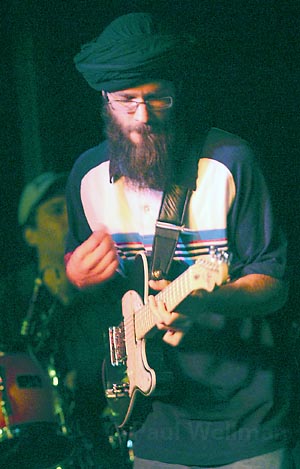 From the moment Groundation opened Sunday night's show with a groovy rendition of "Rebel Music," the dance floor was packed with an enthusiastic crowd of fans of all ages, colors, and-based on the sweet smell that sometimes drifted past me-varying levels of mind alteration, appropriately in tribute to Bob Marley. Groundation's horn section, manned by David "Diesel" Chachere and Kelsey Howard, breathed life into every one of the songs, and it was impossible to keep your eyes away from the energy coming off the band's backup singers, comprised of Kerry Ann Morgan and Kim Pommell, who both hail from Jamaica.
The charismatic lead singer and guitarist, Harrison Stafford, is an expert on the evolution of reggae music, a professor at Sonoma State University who also teaches a course on Rastafarianism. He expressed his reverence and gratitude for Marley and explained repeatedly to the crowd how the late musician spread the indigenous music of the island. But it was his infectious energy that shone through as he led the band through all the Marley classics. Stafford reminded the crowd to remember not only the music of Marley, but also the real message of activism in his words, saying, "This is our revolution, and I pray we never lose it," and chanting, "More love, more unity," in between sets. Holding hands with strangers and swaying to "No Woman, No Cry" and "One Love," I have to admit the message of unity was working on me, and suddenly the week and the world are looking a little brighter.