Books
Tierney Gearon's Mother Project
Family Matters
For Tierney Gearon, photography is about far more than just capturing her subjects; it's about understanding them. Having established herself as a successful fashion photographer, Gearon took a break from her work to raise a family. When her marriage ended, she turned her lens upon her family in order to make sense of what was taking place around her. Gearon's children and her mother have since become the central characters of her work.
Occasionally, Gearon's unconventional family portraits have touched a nerve. Some critics have attacked her work as exploitative. But what ultimately emerges in her photographs is a celebration of individuality-for photographer and subjects alike. For three years, a documentary team accompanied Gearon on her personal exploration. On Wednesday night, the resulting film, Tierney Gearon: The Mother Project, will screen at UCSB's Campbell Hall, and Gearon will discuss her work. I spoke with the Los Angeles-based photographer on the phone last week.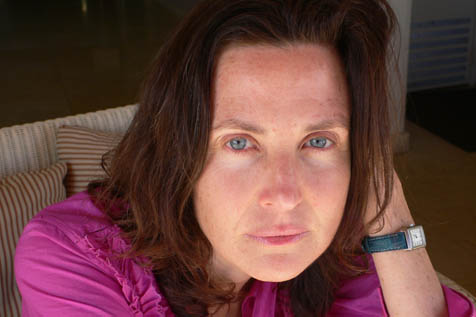 Your photography explores three generations of family. Do you find people are drawn to different aspects of your family's story? Yes-and it varies depending on the age group. Different age groups respond to it differently. People in their twenties relate to my children whereas people who are older are drawn more toward my mother.
In what respect? My mom is mentally ill, and a big part of it is how I celebrated my mom instead of being embarrassed or trying to hide from her. Instead, I celebrate the beauty in her, and a lot of people-especially older people-are moved by that because it is something they can relate to for whatever reason. For younger people, it is more about the artwork, and what it must be like for my children to have a mom like me.
It seems photography has played several different roles in your life. Not only does it rejuvenate my soul, but photography also helps me to process things, even though I might not be realizing it at the time.
How has it helped you process things? Around the time of my divorce, I was very confused, and someone encouraged me to start documenting my family. I started photographing everyone related to me or my children-even on my husband's side-and I started finding images that stood out more than others and that made me want to do it again and again. My images became like a diary of my soul, a way for me to work things out.
What did The Mother Project specifically help you work out? That I'm not mentally ill and that I can't fix my mom. They were two really big battles I had to get through, and this work helped me with that.
Do you set out with a specific project in mind, or is photography a journey of discovery? I don't really think about it too much. I just take whatever comes along. When I'm in photo mode, I'm documenting everything. And it's very intense to be in that frame of mind because I become very visually sensitive. But whatever images I see, I just take them. When I did the book about my mom, I photographed everything that was going on around me, not only her. But I didn't want to put all those images in there. I made a lot of images of children and still lifes that maybe will be published one day, or maybe they won't.
What initially drew you to photography? Everything in my life has just fallen in my lap, and that was just one of them. The things that I work so hard at never seem to happen, but all these others come along and just seem to work. I used to model, and I used to take Polaroids of friends and places while I was modeling. Sometimes people would ask me for a Polaroid and it would end up in their modeling portfolio. Suddenly there were a lot of my photographs in books. Then someone gave me a camera and I took a roll of film. It came out really well. That made me become obsessed with photography, and I became a fashion photographer.
At what point did your work evolve into a more personal undertaking? All I ever wanted to do was to get married and have children, and that was my priority. So when I met my husband, I put my photography on the back burner. When I started having marital problems, I started to tap into my creativity again. I started painting and doing pottery, and then a friend of mine encouraged me to get back into photography. Once I discovered this new way of taking pictures, I never stopped.
4•1•1
Tierney Gearon will appear at UCSB's Campbell Hall on Wednesday, February 20, at 8 p.m. to discuss her work. Tierney Gearon: The Mother Project will also screen at this free event. For more information, call 893-3535 or visit artsandlectures.ucsb.edu.