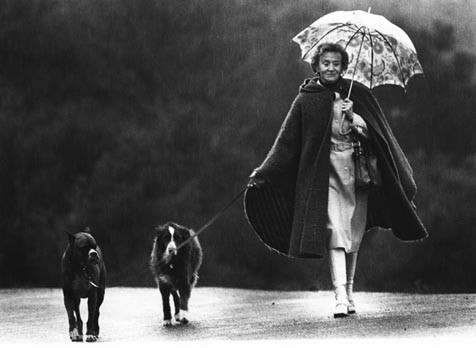 My mother, Nina Gaddis, was one of those larger-than-life characters who make it difficult to write something this final. Nina was a blend of contrasting qualities that kept some people laughing, others comforted, and a few running for cover. Her long, unusual, and eventful life, spanning two countries against the historical backdrop of major world events, can be described in four chapters. The first chapter was growing up in Czechoslovakia before, during, and just after World War II. The second was meeting and marrying my father, Colonel John Gaddis of the United States Army, and moving to America. The third was raising me while she and my father adjusted to civilian life. The fourth chapter was widowhood and creating the life she wanted here.
Nina Maria Plocek was born in Prague, the beautiful cathedral-spired capital of what is now known as the Czech Republic. She was an only child who grew up privileged in a family who appreciated art, opera, classical music, and good manners. Her parents found Nina to be headstrong and mischievous, tethering her with an array of exasperated governesses and tutors. As a teenager growing up in pre-World War II Europe, Nina was fond of the French, especially singer dith Piaf. She also liked American films and music, watching Ginger Rogers and Fred Astaire glide across the cinema screen, and dancing to Benny Goodman with her friends. She hoped some day to visit their glamorous modern country. As fate would have it, history conspired to make my mother's wish come true through the agency of Adolf Hitler, Joseph Stalin, and an American soldier.
Nina's world changed dramatically when the German army came goose-stepping into Prague, followed by seven terrifying years of occupation. She felt helpless as a number of her teachers, friends, and classmates were arrested and deported to concentration camps or worse. When the war swung in favor of the Allies, into Prague rolled the victorious Red Army, their tanks rumbling through the cobblestone streets of the city, taking strategic positions along the way. This later would become one of their favorite ways of introducing themselves to the locals of other neighboring countries. In 1945, though, the Soviet army was welcomed, albeit nervously, by Czechs who had been hoping for the Americans to arrive instead. Nina was almost raped by a drunken Russian soldier who was summarily shot by his apologetic, but equally drunk, superior officer. In 1968, while visiting her parents who were still living in Prague, Nina sadly witnessed Russian tanks again pouring into her beloved city, this time unwelcome, as they crushed the Czechs' first serious bid for freedom from Soviet domination. This event was to be known as the Prague Spring.
Chapter two of my mother's life began when she met my father at a ball in Prague, which city leaders had hastily organized to get some American presence into their city. Their courtship lasted about a year, before history changed yet again. The "liberating" Soviet army received word from Marshal Joseph Stalin that they'd be staying on a little longer, which ended up being 50 years. As the Iron Curtain was being prepared to drop on Eastern Europe, my mother and father bid farewell to her homeland and her parents, promising she'd soon return for a visit. This would take 10 years to happen, during which time the Communists would confiscate much of her family's wealth and property. Nina also didn't know then that the dashing West Pointer she had just married had a penchant for hard drinking, which was to cause her considerable embarrassment and grief.
Basic training for Nina consisted of navigating uncharted social reefs, while establishing her niche in the pecking order of the other officers' wives. Even though she was fluent in English, Nina encountered prejudice from some of the wives for being a "foreigner." Over time, she was able to disarm and befriend most of the women, some of whom became lifelong friends, while raising me and trying to control the damage from my father's drinking. We were briefly stationed in Santa Barbara when my father became Regimental Commander at the time of the Korean War.
My mother's life began to improve at the beginning of chapter three, with my father's decision to work for the County Assessors Office at the Santa Barbara Courthouse after he retired from the army in 1956. Her transition into civilian life went smoothly. Nina started teaching unique, pre-Pilates-like stretching classes at the YMCA and these became enormously popular. From there she moved into teaching physical education at Marymount and Crane schools. Exercise was fundamental to her. Ironically, so was cigarette smoking, which she'd started as a teenager.
When she was in her late thirties, Nina was invited by friends to lend them a hand in local politics. My mother jumped in with her characteristic untiring energy and drive. Throughout the ensuing years, in a variety of campaigns, she helped to elect judges, mayors, and members of the city council.
My father's death in 1977 was the beginning of chapter four. Though she grieved the loss, she also gained the freedom to remain happily independent for the rest of her life. Nina was able to indulge her passion for swimming at the Coral Casino and later the Santa Barbara Athletic Club. Her self discipline, spunk, and sheer physical determination were inspirational, especially as Nina got into her eighties. Her vivacious personality, casually elegant style, and genuine interest in others' lives made her a favorite cheerful presence wherever she went.
She found new purpose in her life when she joined the steering committee to bring hospice to Santa Barbara. She was also instrumental in getting funding and other support for the Santa Barbara Homeless Coalition. She always had a soft spot for the downtrodden, invisible, and underserved in our community, making donations and direct relief drops to the homeless until she could no longer drive.
Nina had a succession of boxer dogs, and when the last of these needed to be put down a couple of summers ago, it hit her particularly hard. She swore off ever owning another. Not long afterward, her own strength began to falter, and in December 2006, she was diagnosed with emphysema. She dismissed her doctor's advice to quit smoking and ease up on the exercising.
We're well into chapter four and within sight of Nina's finishing line. Nina took great joy in having close friends, and particularly enjoyed their visits to her charming home on the Riviera. Hospitality was a very important custom for my mother all through her life. Surrounded by her favorite paintings and family heirlooms, Nina would uncork a bottle of her favorite wine and set down a couple of platters loaded with pate, caviar, rye bread, and baguettes. She loved conversation. Becoming a gracious and compassionate sounding board, she steered her honored guests into their souls.
Nina Gaddis mothered a lot of people. She truly cherished all the expressions of love, gratitude, and acknowledgement she received throughout her long and active life