Living
County Health Offers Tobacco Health Programs
Coalition Provides Community Members with Involvement Opportunities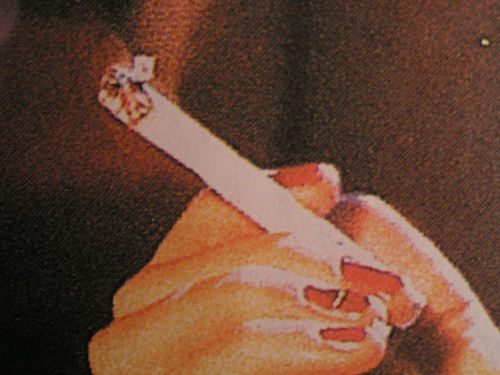 There are many people who remember a time when it was ok to smoke in offices, restaurants, and even on airplanes. Today, smoking in bars, restaurants, and anywhere within 20 feet of public buildings is prohibited, yet smoking continues to pose a health threat to millions. That is why the county's Public Health Department continues to provide residents with their Tobacco Prevention Program. With offices in Santa Maria and Santa Barbara, the program offers public outreach and education events and resources, as well as providing the Coalition Engaged in a Smoke-free Effort – or CEASE.
Since county employees aren't allowed to directly engage in the lobbying process, CEASE provides community members with a platform from which to change existing signage, ordinances, and, they hope, attitudes concerning smoking. The Tobacco Prevention Program staff members – including health educators Dawn Dunn and Trina Long, health education associate Rosalinda Figueroa, and administrative assistant Celia Ramirez – coordinate individuals and groups from the community to present information to the public. They also facilitate CEASE's monthly meetings – which are held the first Friday of every month from 9:00 to 11:00 a.m. at the County Public Health building, located at 300 N. San Antonio Road – and coordinate funding for subcontractors engaging in outreach work.
A number of different organizations are involved in CEASE, including the American Cancer Society, the American Heart Association, the American Lung Association, the Council on Alcohol & Drug Abuse, the Santa Barbara Regional Health Authority, the Santa Barbara County Public Health Department, the Santa Barbara County Medical Society, the Santa Barbara-Ventura County Dental Society, the Santa Barbara City College Student Health Services, the Tri-County Regional Team, and UCSB Student Health Services.
The Tobacco Prevention Program held an educational conference regarding participation in CEASE last Tuesday for other community organizations that may be impacted by the negative effects of smoking. Among those organizations in attendance were the Santa Barbara Police Department, Santa Barbara County Parks and Recreation, the Santa Barbara School District, and the Santa Barbara Chapter of the Surfrider Foundation. "Cigarette butt litter on the beach is a huge problem," said Santa Barbara Surfrider Chair Scott Bull. "We're interested in the prospect of smoke free beaches and parks."
Further banning of smoking in public places was one of the major topics of discussion at the conference, which was held at Mulligan's Cafe at the Santa Barbara Golf Club. Some of the suggested restrictions were for parks, beaches, and other outdoor recreation areas, as well as in multi-unit housing complexes. The impact of smoke-free movies popped up as well, as many PG-13 movies – accessible to impressionable teens – show characters engaged in smoking. The Santa Barbara County Tobacco Prevention Settlement Program website cites a 2003 study that showed that 82 percent of the top PG-13 movies included tobacco use.
The program gets its funding from the California Tobacco Health Protection Act of 1988 – known as Proposition 99 – which added 25 cents to the state cigarette tax in order to fund tobacco prevention and education programs. In 1996, the County also joined a lawsuit by a group of other counties against the tobacco industry which resulted in a large settlement as retribution for the mounting healthcare costs absorbed by county health departments. Under the auspices of the Tobacco Settlement Advisory Committee, Santa Barbara County receives $4 million per year (for 25 years from the original date), with the monies to be used for "prevention, treatment, infrastructure and other health." The settlement also required tobacco companies to remove billboard advertising and advertising in sports arenas, remove cartoon characters from advertisements, cease marketing to young people, and make many of their internal documents available to the public.
Right now, CEASE is a way for Santa Barbara to catch up with other localities which have more aggressive anti-smoking measures in place. For example, Carpinteria doesn't allow smoking on its beaches, and Pismo Beach and Morro Bay in San Luis Obispo County have banned smoking at parks and beaches. Commissioners in the City of Santa Maria plan to have new smoking restrictions in place by this summer.
For more information about CEASE and Santa Barbara County's Tobacco Prevention Program, visit their website at sbcphd.org/tobacco/, or call 681-5407 or 346-7275.