Living
Baby Saved by Super Surgery in Santa Barbara
Cottage Hospital's Tamir Keshen Performs Minimally Invasive Throat Operation on 18-Month-Old
Mika Kryger is only a year and a half, too young to appreciate the role she played in the history of pediatric surgery. But that's okay. When the time is right, her parents will be happy to explain that she was one of the first children ever to have a fistula repaired using minimally invasive surgical techniques – that is, without doctors opening her chest in the process. In fact, according to Cottage Hospital spokesperson Maria Zate, the surgery took 45 minutes and Mika went home the following day.
In case you're wondering, a fistula is an abnormal pathway between two organs or vessels in the body. In Mika's case, the tiny passage was connecting her trachea to her esophagus, which made it possible for food and mucus to enter her lungs and potentially to cause a life-threatening infection. When she was born, Mika's esophagus didn't provide the normal, working connection between her mouth and her stomach, so at just four days of age she had major corrective surgery. Over a year later, the fistula emerged.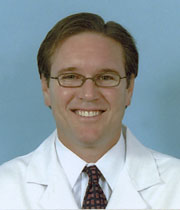 Being a surgeon himself, Gil Kryger, Mika's dad, understood the risks and pain that would be incurred if Mika's fistula was repaired with the standard procedure: another surgical opening of her chest. So he and his wife began researching minimally invasive techniques and ultimately located Tamir Keshen, who joined Cottage staff last year. Keshen is a pediatric surgeon who has focused his practice on advanced pediatric minimally invasive surgery. He performed a similar operation to Mika's, called tracheo-esophageal fistula surgery, on a child before moving to Santa Barbara. According to Cottage, Keshen wrote a research paper on the topic as well. The condition is a rare one, and only a handful of surgeons in the country have ever used this kind of process to fix it.
The operation took place in late December and last month Mika underwent what's known as a swallow test to ensure the repair was holding. It was.
Thanks to her resourceful parents and Dr. Keshen, eating and drinking are now risk free endeavors for Mika Kryger.