Living
Hypermiling
For Sport and Profit
There's your wallet, and then there's the challenge of it.
"NEW YORK (CNNMoney.com) – You can get 35 percent better fuel mileage out of your current vehicle by using a device most drivers already have. That would be your right foot."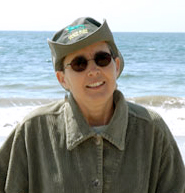 Some call it hypermiling, but whatever you call it, maximizing fuel efficiency is the game. Here are some tips. We've heard that properly inflated tires make a difference (the p.s.i. number can be found in the door jambs or owner's manual) but how about washing and waxing your car? Improves the aerodynamics. Regular oil changes make the engine run more efficiently. Removing extra weight you might be carrying around (excluding carpoolers) helps too.
The thing is, driving style can make a much bigger difference. On the freeway, the faster you drive, the more gas you use. Driving 60 instead of 70 mph uses about 17% less fuel, which is like paying 50 or 75 cents less per gallon! Cruise control helps, but especially at lower freeway speeds. Around town, avoid fast accelerating and hard braking, if you see a stop sign or yellow light ahead, take your foot off the gas. Generally, the gentler the driving style, the less gas you use (kind of like life). And finally, simply consider driving less, by combining errands or getting some exercise.
Hybrid-owner hypermilers learn to use more battery and less gas. They get instant feedback from the dashboard mpg readout, and sometimes get 100 miles per gallon. Yeah, they're feeling pretty proud these days.