Living
Capps Resolution Aims to Aid Mothers Worldwide
Representatives Unanimously Pass Anti-Motherhood Mortality Measure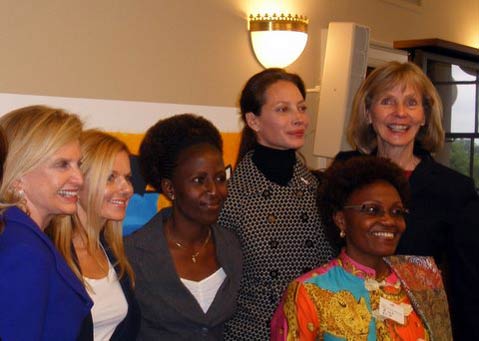 The U. S. House of Representatives unanimously passed a resolution last week to support worldwide efforts at preventing maternal mortality. The measure, H.R. 1022, was introduced by Santa Barbara Congresswoman Lois Capps and received 122, co-sponsors including House Speaker Nancy Pelosi.
More than 500,000 women die every year in childbirth, according to Capps. And the United States is tied with Belarus as the nation with the 41st highest rate of women dying from pregnancy related causes, meaning that 1 in 4,800 will lose her life as a result of carrying or birthing a child. Ireland has the lowest risk at 1 in 47,600 and Niger the highest at 1 in 7 deaths from pregnancy-related causes, according to the World Health Organization.
Though the resolution is non-binding, it signals congressional support for the issue and a renewed effort to fully fund programs such as the Maternal and Child Health Services Block Grant and the United Nations Population Fund (UNFPA). Many international non-governmental organizations providing access to childbirth services, receive no United States aid because they also offer abortion counseling and services. The global gag rule, first enacted by President Ronald Reagan, was reinstated by President George W. Bush.
Just before the vote, UNFPA Goodwill Ambassador and former Spice Girl Geri Halliwell joined Capps and CARE Ambassador Christy Turlington Burns, obstetric fistula survivor Sarah Omega Kidngasi and 50 other activists at a press conference in Washington D.C.