Living
Missing Person, Trampled Transient, and Copper Cable Caper
Three Reports from the Santa Barbara County Sheriff's Department
Mentally Ill Man Missing Since April 10
The Santa Barbara Sheriff's Department is looking for a mentally ill, 57-year-old man who has been missing since April 10. George Snyder Jr. was reported missing from his Ellwood Beach apartment in Goleta, and hasn't been seen or heard from since June 1.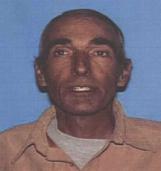 He is described as a white male, about 5'7″, 160 pounds, with brown hair and brown eyes. He isn't believed to have take his medication in several months, and frequents the downtown Goleta area, often using public transportation.
Anyone with information on Snyder should call 681-4150.
Attacked I.V. Homeless Man Clings to Life
Detectives from the Santa Barbara Sheriff's Department are trying to determine what happened to a 53-year-old transient who appeared to be physically assaulted on May 31, and remains on life support at Santa Barbara Cottage Hospital as a result of his injuries.
Deputies were called to the Isla Vista Neighborhood Clinic on a report of an injured subject early in the morning, May 31, and arrived to find Gregory Ghan severely beaten and having sustained multiple injuries.
Ghan, known to be a transient living in the I.V. area, was taken to Cottage, where he was placed on life support. Because of his condition, authorities have been unable to question him on the circumstances surrounding his injuries, or to provide a description of a potential attacker.
Authorities are encouraging anyone with information on what might have happened to Ghan to call 681-4162 or 681-4150 and ask for Det. Waits.
Copper Cable Thief Arrested
A man was arrested on June 2 for grand theft after a two-month Santa Barbara Sheriff's Department investigation into the theft of copper wire telephone cable from a Verizon facility in Goleta.
Greg Contreras, 49, allegedly stole more than $10,000 in copper cable from the facility at 424 South Patterson Avenue. Authorities believed the thefts were being committed by a person familiar with the facility, after it appeared the person had entered a fenced yard at least seven times, either stealing or damaging wire each time. Contreras is a former employee of Verizon and was a sub-contractor for them during the time of the thefts.
Contreras was booked in Santa Barbara County Jail on $150,000 bail.