Arts & Entertainment
Yesterday's Party, Tomorrow's Buzz
State Street's Storied Past, Promising Future Examined in Our Nightlife Issue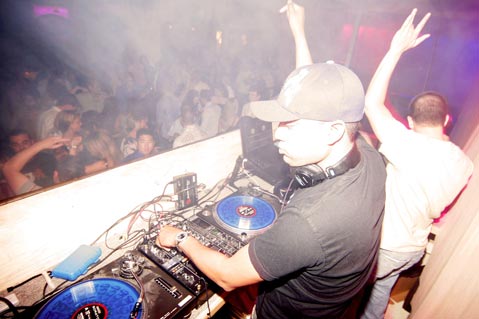 No matter if you're a last-call-loving night owl, a cover charge-ready live-music aficionado, a Bill's Bus-riding college kid on the prowl, or just someone who'd rather people-watch from a downtown patio as the sun sets, you can't deny that Santa Barbara's character is largely defined by her nightlife. From the spire of the Arlington to the sands under Stearns Wharf, our main drag is consumed by businesses that cater to the idea of going out on the town, which is why State Street is a party mecca for anyone in a 100-mile radius.
We're raising a toast to that tradition with this nightlife issue, and we're sure you'll find our writers' work to be worthy of your attention, even if your party days ended long ago. On the menu is an ode to State Street's past by longtime local D.J. Palladino, who reflects on the evolutions of downtown from the 1970s onward. Contributor Brett Leigh Dicks reports about Stateside, where acoustic musicians are finding a steady home. We've also got a report on the future of Tonic, soon to be the biggest club in town, by listings editor/resident party girl Rachel Weight, who also presents a slew of photos from a week of going out in a special nightlife edition of Peeps. And just to do our part in keeping the State Street club scene alive, we're also using this issue to officially bring back our weekly club listings, so you'll only need to go to one place to find out who's playing and partying where and when.
Please enjoy responsibly.