Opinion
Al Steinman Dies Tuesday Morning
Manager, Part-Owner of Moby Dick on Stearns Wharf Is Dead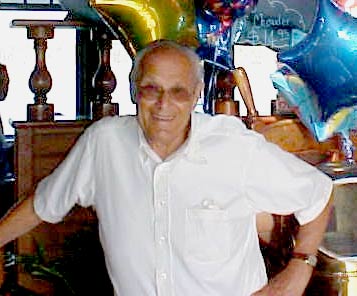 Al Steinman, the most familiar face and voice on Stearns Wharf, part-owner of Moby Dick Restaurant, and considered by many to be the unofficial mayor of Santa Barbara, died on Tuesday, June 17, at about 10: 40 a.m. Steinman, who had only recently been diagnosed with cancer and admitted to the hospital, was 78, just a month shy of his 79th birthday. There will be services tomorrow, June 18, 2 p.m., at Mt. Sinai in Burbank, and a memorial service in Santa Barbara on a to-be-determined date.
Steinman worked at the original Moby Dick as well as the old Lobster House before becoming an integral part of the Stearns Wharf establishment when it opened in the early 1980s. He retired last June as general manager, but retained his partial ownership. His longtime friend and business associate Phil Gulley knew that Steinman's health was perhaps failing on May 8 of this year. "He turned down dinner at my expense," said Gulley on Tuesday. "That was the first time he's done that as long as I can remember."
Steinman's wife Renee passed away several years ago on June 20, and Gulley believed that Steinman, who nearly died on Sunday, was fighting to stay alive until that day. He had been admitted to the hospital earlier this month, just a couple weeks after his brother Sonny died at age 90. The doctors found cancer in Al Steinman's body and began treatment, but his kidneys then started to fail.
Steinman is survived by four children, a large extended family, and countless friends throughout Santa Barbara.