Books
Heroes, Antiheroes, and Other Summer Thrills
Hot Off the Press
Even though last month's Hot Off the Press was the official "summer reading" edition, we've still got a bit of the season left, which means we're going to need a handful of additional summer reads to get us through. Luckily, we happen to have a stack of appropriately thrilling novels, all of whose authors have cultivated strong senses of suspense as well as distinctive main characters-a theatrical Londoner, a highly trained Brit, a hard-bitten Chicagoan, and a combat-booted Southern Californian-who find their ways into complicated predicaments indeed.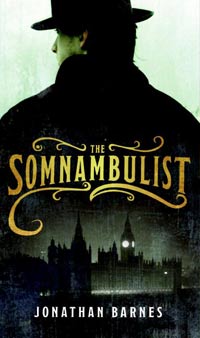 The Somnambulist
by Jonathan Barnes
"Be warned," Jonathan Barnes writes in the opening to The Somnambulist. "This book has no literary value whatsoever. It is a lurid piece of nonsense, convoluted, implausible, peopled by unconvincing characters, written in drearily pedestrian prose, frequently ridiculous and willfully bizarre." How brave of the author to admit his failings right out of the gate, you might think, but it turns out he's actually aimed to earn all those adjectives. The novel belongs to the now-fashionable "new Victoriana" genre, in which current novelists bring their modern storytelling sensibilities to the 19th century. It's also a pastiche of the "penny dreadfuls" people actually read in Victorian times: cheap books packed with lurid content now looked upon as, well, convoluted, ridiculous, and bizarre. But Barnes, a writer for the Times Literary Supplement, brings enough craft to the proceedings that the journey of his protagonist, washed-up magician and part-time detective Edward Moon, feels like a story to be read and respected rather than hidden under the bed.
Illegal Action
by Stella Rimington
Traditionally, writing, reading, and appearance in espionage thrillers has been a man's game. While it may be true that most authors, purchasers, and characters of the espionage genre happen to be men, there's no rule decreeing it so. Stella Rimington and her creation, a clever English intelligence officer named Liz Carlyle, prove that gender is no object when it comes to international intrigue. Illegal Action, the third title in the Liz Carlyle series, has the MI5 agent handling counter-espionage in London and keeping tabs on ultra-wealthy emigres from the now-capitalist but still less-than-democratic Russia as well as the decidedly more old-school ex-KGB men who keep tabs on them. In recent years, the world has learned that verbally attacking Vladimir Putin isn't a very good idea, but a certain character under Carlyle's watch takes his chances anyway, making our heroine the sole bulwark against a situation that rapidly escalates toward international disaster. It's a story with a certain ripped-from-the-headlines appeal, and Rimington, MI5's first female Director General, packs it with authentic detail-or at least, to anyone who's never actually worked in the organization, authentic-feeling detail.
The Fifth Floor
by Michael Harvey
Speaking of authors bringing their protagonists into the breach, Michael Harvey drops his Chicago PI Michael Kelly straight into a sprawling historical mystery in The Fifth Floor. All the way back to the days of Raymond Chandler and Dashiell Hammett, the problem of the literary investigator has been the same: You take a case that sounds nice and easy, but before you know it, you're caught up in a life-threatening game of cat-and-mouse, and you're not even sure if your client's going to pay the bill. Kelly starts work on what he thinks will involve nothing more than keeping an eye on an old girlfriend's lousy husband, but it turns out the guy he's following has ties to an elaborate network of corrupt politicians that goes way back. Specifically, it goes way back to the mid 19th century, which means the detective work necessary won't involve simply pounding the pavement.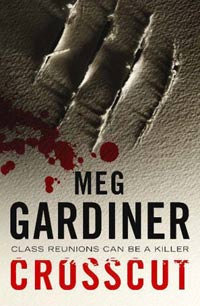 Crosscut
by Meg Gardiner
Crosscut is the fourth installment of the adventures of Evan Delaney, a somewhat punkier version of the type of can-do heroines written by Sue Grafton and those of her ilk. This time around, author Meg Gardiner sends Delaney to China Lake, the depressing, arid military base that was once her childhood home. She's there for the one event that can drag anybody back to the place where they grew up: her high-school reunion. Naturally, this isn't a normal reunion, but one passed through a Meg Gardiner filter, which, for the uninitiated, means double the excitement, triple the snarky one-liners, and at least quadruple the serial killing. When the classmates start dropping, Delaney starts exploring, ultimately discovering both a military conspiracy and a freakish slasher at work, a combination that once earned the accolades of Stephen King himself in his Entertainment Weekly column. Publishing legend has it that Gardiner's novels were once considered too extreme for the American market; evidently, the industry has now gotten over its qualms. Thrill-seeking U.S. readers must be thankful.