Living
Man Arrested in Sunday Stabbing
Victim IDs 911 Caller as Person Who Attacked Him
Santa Barbara police have made an arrest in the stabbing that occurred just after 7 p.m. on Sunday night.
As reported earlier, the man who called 911 and who owned the property on which the stabbing occurred allegedly became uncooperative once the police arrived at the scene on the 1800 block of San Andres Street.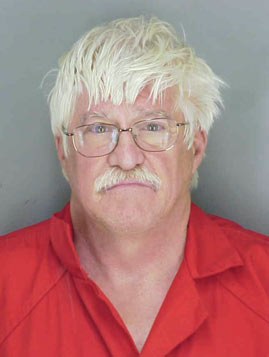 According to a press release from police spokesperson Sgt. Lorenzo Duarte, officers saw this man, 65-year-old Kenneth Sterling, Sr., washing a knife in his kitchen while paramedics helped the victim, a Hispanic man in his 20s. Officers then arrested Sterling and booked him into jail on the charge of attempted murder. Later, a search warrant revealed kitchen knife that officers believe was the weapon used in the attack.
The victim, who is recovering at Cottage Hospital's Intensive Care Unit, is currently in stable condition. Detectives spoke with the victim today and he identified Sterling as the man who stabbed him.
Duarte noted that the motive for the stabbing is not yet known and the investigation in ongoing.