Film & TV
Film Fests Make Best of Weak 2008
Santa Barbara's Pickiest Movie Critic Reports from Toronto and Telluride Film Fests
After attending several film festivals across the world, there's no question in my mind: the Telluride Film Festival is the best of the best. Four days of the most thoughtful film programming takes place in the most dramatic setting of all,10,000 feet high on the Rocky Mountains of Colorado.
But this year, the film slate compared with years past was rather weak. Keep in mind this is the festival that world premiered Brokeback Mountain, Reservoir Dogs, and The Last King of Scotland among many other important films in the last 30 years. But Telluride programmers are not to be blamed for their lackluster showcase, because so far, 2008 has proven to be not a great year for film. Yes, we've had exceptions (The Dark Knight, Wall*E, The Visitor, Tell No One, and Iron Man come to mind), but they are too few.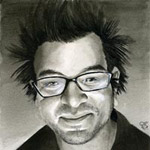 Telluride is not the only film festival to feel the pain. Cannes was not memorable this year either, and neither was Venice. Critics are blaming this on the recent writers' strike as well as the demise of independent studios like Picturehouse, Warner Independent, and the downsizing of Paramount Vantage and New Line Cinema. The writers' strike explains why many high-profile films expected to have been seen in Telluride, Venice, and/or Toronto were conspicuously absent, including Gus Van Sant's Milk, Sam Mendes's Revolutionary Road, David Fincher's The Curious Case of Benjamin Button, Ron Howard's Frost/Nixon, and Oliver Stone's W. These movies are still in production, and are being rushed for release before the end of the year to qualify for awards season.
So unlike past years, no Oscar frontrunners were unveiled at Telluride. There were only a handful of American films represented at all, and they were not particularly good: Universal's Flash of Genius starring Greg Kinnear and American Violet with the always-reliable Alfre Woodard were underwhelming. The positive thing to all of this is that the emphasis was on international films-which is not a bad thing at all.
Mike Leigh's latest, Happy-Go-Lucky, about a preschool teacher in England who's a cock-eyed optimist, was the latest gem from this Academy Award-nominated master. The lead character of Poppy, brilliantly played by Sally Hawkins in a high-wire performance that may garner an Oscar nod, is endearing to some viewers and incredibly frustrating to others. What's surprising about Leigh's latest is that it's a comedy and features a positive outlook, both which aren't prevalent in his earlier work.
Another remarkable performance by an actress is Kristen Scott Thomas in Philippe Claudel's Il y a longtemps que je t'aime (I've Loved You for So Long). This subtle drama is about a woman recently released from jail after 15 years who goes to live with her younger sister and her family. This is one of the most beautiful portraits of two sisters' bond I've ever seen on screen-Scott Thomas, who holds a heartbreaking secret, is a revelation. If there's any justice, she will also hear her name called on January 22, 2009.
Sweden's Jan Troell was nominated for the Oscar for Best Foreign film for a pair of epics in the 1970s dealing with a family's migration to the United States. The films were The Emigrants and The New Land, both starring Liv Ullman and Max Von Sydow. He delivers another great work at 72 years of age with the sumptuous poetically realistic saga called Everlasting Moments. It's about a family in early 1900s Sweden, and how the ownership of a camera changes the life of the matriarch. The film is about creativity and love-and it's a masterpiece.
But the biggest surprise and hands down the home-run of Telluride was Danny Boyle's Slumdog Millionaire. Boyle has been making terrific films since his film debut Shallow Grave, which was followed by Trainspotting and 28 Days Later. Slumdog Millionaire, his best film to date and one that may prove to be his most appealing film to date, is the tale of a poor boy growing up in the slums of India and his Dickensian rags-to-riches journey.
The Toronto Film Festival-held a week after Telluride-unleashed a few surprises of its own. The biggest was the reception of The Wrestler, Darren Aronofsky's (Requiem for a Dream) return to form after the failure of his last film The Fountain. The Wrestler, which sold its distribution rights to Fox Searchlight at the festival, is about a washed-up bruiser who is way past his prime and who has alienated himself from any meaningful relationships including his own daughter. He dreams of making it to the top again. The role is played by Mickey Rourke, giving us what will be probably considered one of the greatest comebacks in movie history, and one of the best performances of the year.
The Secret Life of Bees-the big screen adaptation of the bestselling novel by Sue Monk Kidd-is unexpectedly moving without being maudlin, and it has a pitch-perfect performance by Dakota Fanning making a successful transition from child actress. Rod Lurie (The Contender, Commander in Chief) gives us another political and explosive film with a strong female at its center with his latest, Nothing But the Truth, starring Kate Beckinsale.
Jonathan Demme's Rachel Getting Married recalls his early films like Something Wild that were loose and impulsive. This one is about the preparation of a bi-racial wedding that gets disrupted by the return of the sister (Anne Hathaway in her best role to date) fresh from rehab and determined to get every skeleton to come out of the family's closet.
What I love the most about Toronto is the same thing that I find frustrating about it: It shows more than 500 films-and as you can imagine-not all of them can be great. As it matter of fact, I found myself watching four films in a particular day that were all a bust. But once in a while, you stumble upon a film like Bohdan Sl¡ma's The Country Teacher from the Czech Republic about how a small town learns to deal with diversity. Then, all of a sudden, my faith and love for film is restored.