News
News-Press Loses SLAPP Suit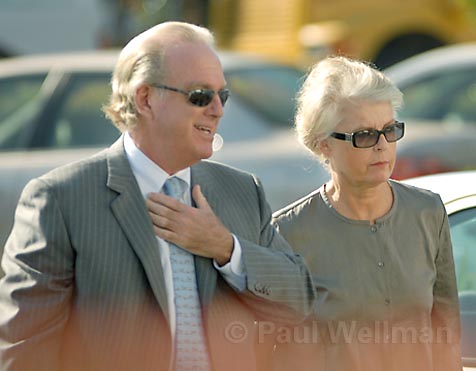 The Santa Barbara News-Press and its owner, Wendy McCaw, lost a legal tussle over the First Amendment last week in Orange County, where a Superior Court judge affirmed that none of the 33 alleged libelous statements contained in Susan Paterno's December 2006 American Journalism Review article "Santa Barbara Smackdown" were provably false.
Without providing evidence of the statements' falsehood, the judge ruled that no malice could be established and barred News-Press attorneys from deposing Paterno, a journalism instructor at Chapman University in Orange, California. News-Press attorneys had argued they could expose Paterno's malice by showing what she did not include.
Paterno claimed she was rebuffed in efforts to get management's side of the story to the extent that she received letters from McCaw's legal team threatening her with harassment if she did not back off. Furthermore, Paterno denied ever being asked to submit her question in writing, as has been reported.
In response to McCaw's libel action, Paterno and American Journalism Review filed an Anti-SLAPP (Strategic Lawsuit Against Public Participation) suit, claiming McCaw was abusing the legal process to silence critics. Last week's action sets the stage for the final reckoning-scheduled now for October 29-at which McCaw and the News-Press will be ordered to pay the legal costs Paterno incurred defending herself.
Given that Paterno snagged the legal talents of Chuck Tobin, a nationally known First Amendment specialist out of Washington, D.C., those costs could be substantial. A written request for comment to attorney Barry Cappello, now representing McCaw's dispute with Paterno and American Journalism Review, went unanswered.