FOR STARTERS : : Joe the Columnist here, checking in from the socio-economic cul-de-sac somewhere to the left of Joe Six-Pack and Joe the Plumber. After Joes of various ilk have been exposed in the political spotlight lately, it's time for some respect. Music columnists, after all, need love and tax breaks, too, not to mention some easing of their angst over the demise of the newspaper business as we know it. Bloggers and pundits are threatening to make trained, trench-hardened professional writers marginal in the public cultural discourse.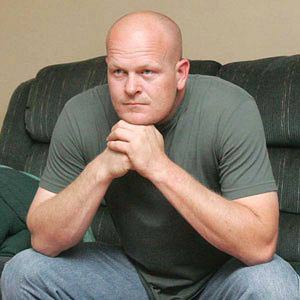 In the face of such real-world pressures, compounded by the specter of a fateful election around the corner, six-packs seem increasingly enticing. Better yet, escapist musical diversions may be the best balm for the New Anxiety, and the options for worthy live music are ample in the next week.
NEW CLASSICAL HOUSE IN TOWN: For one, this is the week that the Granada officially opens for business as the new home of classical culture as the Santa Barbara Symphony starts up its residency there and CAMA settles in for its first full season with Wednesday's appearance of the Jerusalem Symphony Orchestra (although CAMA presented the Esa-Pekka Salonen-led L.A. Phil there last May). This weekend, the Santa Barbara Symphony goes gala with a concert-opener world premiere, Bruce Broughton's Fanfares: Mosaic for Orchestra, Mahler's First Symphony, and Beethoven's Triple Concerto, with its three-fer guest soloist chairs going to the Perlman/Schmidt/Baily Trio (heads up: the trio will also play its own recital tonight at the Music Academy of the West's Hahn Hall).
DOUBLE DOSE OF BRAZILIANA: Singular, limber, sonorous, and genre-blurring Brazilian vocalist Milton Nascimento qualifies as a wonder of the modern musical world, even when his dense discography and restless stylistic turns keep us guessing. Notable excitement swirls around his current tour-bringing Nascimento and the Jobim Trio to Campbell Hall next Thursday, October 30. On the his album Novas Bossas (EMI), Nascimento pays smart, passionate homage to his late friend Antonio Carlos Jobim, with a trio including Jobim's son and grandson in tow. It's a not-to-miss music op.
NEAL HEFTI (1922-2008): When a well-known and important songwriter passes on, as former Santa Barbaran Neal Hefti did last week, song titles speak volumes and make headlines. In obit after obit, mention was made of Hefti's crafty little theme for TV's "Batman," and sometimes his Odd Couple film music. If jazz got anything near its cultural merit due in America, the obit headlines would have also cited "Li'l Darlin'," certainly one of the most languidly cool big band charts ever written. Even now, hearing that tune-written for Hefti's young daughter-can excite goose bumps and "aha moments," as played with slippery behind-the-beat languidness by the Count Basie Band (for whom Hefti wrote many a classic arrangement and composition).
While he made his living off of Hollywood, Hefti's deep jazz credentials gave his music a particular intelligence, in sync with his melodic ingenuity and sense of economy. Hefti snuck jazz colors into the public ear via show biz, as did Henry Mancini and Elmer Bernstein. Born in Hastings, Nebraska, in 1922, Hefti was a trumpeter and arranger for Woody Herman, Harry James, and most famously, Count Basie. One could also easily add to the list of great Hefti songs the fascinating and deceptively simple-sounding tune "Girl Talk," originally appearing in the film score for Harlow and logically drafted into the jazz "Real Book." Songwriters whose beloved songs have filtered into the known universe and our heads never really die. Neal Hefti has passed, long live the Hefti songbook.
TO-DOINGS: Billy Mintz, one of the more intriguing jazz drummers-and musicians-in Los Angeles has long been lurking on the fringes and impressing whoever cares to listen with his subtle, elliptical, and sometimes crackpot expressive powers. Mintz plays at Muddy Waters Thursday, October 30, part of the intrepid Santa Barbara Experimental Music Night series.