Living
Sheriff Searching for Missing Vandenberg Village Man
Ron Sherrill, 51, Was Last Seen at His Home on Thursday Morning
The Santa Barbara County Sheriff's Department is asking for the public's help in locating a missing Vandenberg Village man.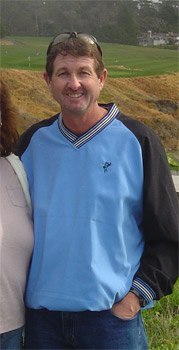 According to a report from Sheriff's spokesperson Drew Sugars, 51-year-old Ronald Sherrill was last seen on Thursday, October 30, at 3:30 a.m. at his home on the 4000 block of Stardust Road in Vandenberg Village. Sugar did not elaborate on the circumstances surrounding Sherrill's disappearance, but he did note that the search effort involved rescue teams being deployed on Thursday to the rural chaparral surrounding the man's home. Canine search teams from Kern, San Diego, and Nevada counties participated in the effort, but no sign of Sherrill was found.
Anyone with information about Ronald Sherrill's whereabouts is encouraged to call the Sheriff's Department at (805) 683-2724.