Arts & Entertainment
Worth the Drive: Beck & TV on the Radio
He Plays Club Nokia on November 9 and 10; They Play the Wiltern on Thursday and Warfield on Sunday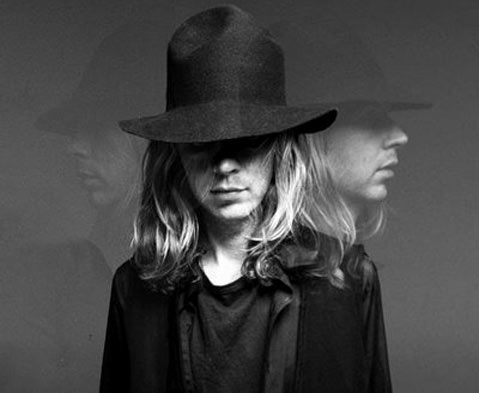 Beck releases an album every few years, and the albums are usually 70 percent amazing, and 30 percent confusing. The consistent thing, however, is that the amazing part is truly incredible.
Beck is arguably one of the most genius loop artists of the past 20 years, an immensely talented guitar player, and so musically intelligent he is often misunderstood. So passing up an opportunity to see him at Club Nokia – not just this Sunday, November 9, but again the following night – would be a down right shame.
Considering he's sold out the Santa Barbara Bowl in a matter of days and regularly plays massive shows at large scale venues (think Staples Center or Bill Graham Civic Auditorium) worldwide, it's probably due to a lack of huge advertisement that tickets in the (seated/reserved) general admission section of this rather small venue are still available. It's shocking to find tickets for less than $50, for this often elaborate, but always diverse artist. Stage effects in the past have included beds being lowered from ceilings, full-scale bands complete with back up singers, and then a simple curtain-chair-solo guitar with harmonica.
It should be duly noted these shows are not part of a tour, but instead are stand-alone concerts in his hometown. Aside from a quick appearance at the Outside Lands festival in San Francisco followed by an even quicker surprise performance at The Independent also in San Francisco, Beck hasn't toured California since the release of his previous record, The Information.
TV on the Radio
Lucky Santa Barbarians in the know were able to catch TV on the Radio (TVOTR) when they played at the ever intimate SOhO just two autumns ago, but for those who missed out, their upcoming show on Thursday at The Wiltern in Los Angeles is a lot closer than their Sunday show at San Fran's Warfield theater. On the road to support the new album Computerville, now is just as great a time to catch one of the most original and eclectic bands around. They're making only making these two stops in the States before heading off on the European leg of their tour.
TVOTR first made waves in 2004 when the NYU grads released their debut album, Desperate Youth, Blood Thirsty Babes, featuring the instant hit "Staring at the Sun." The album is a cornucopia of styles, most heavily featuring shoegaze, industrial rock, do-wap, and soul. Between their unique and often electronic approaches to these very common indie styles, the boys who are TVOTR have won the hearts of a huge indie fan base, and critics alike. Their sophomore release, Return to Cookie Mountain, was also applauded.
Historically speaking, the third album is the most difficult to create; it's one in which a band is either going to explore new ground without going too far astray, or shadow previous records. Groups who manage to marry these ideas tend to make it on to a fourth; so one can only hope Computerville tests the waters without sinking. Known for an always-entertaining show, complete with an impressively huge percussion section, Thursday at the Wiltern or Sunday at The Warfield is worth the gas indeed.