Arts & Entertainment
Brummis: The German Taste
A Review of this Authentic German Restaurant on Upper State Street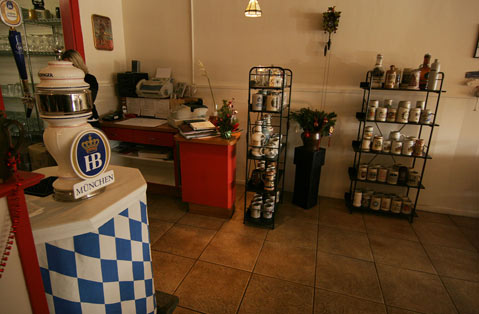 Where: 3130 State Street, 687-5916, brummis-restaurant.com.
What: Authentic and delicious German cuisine in a welcoming atmosphere.
How much: Appetizers and salads $5.95-$6.95, entrees $14.95-$17.95.
The dish: The Brummi family has come from Berlin to give Santa Barbara a taste of Germany at both lunch and dinner in this simply decorated upper State Street storefront. They make you feel at home, which is fitting as the food seems truly homemade. Sure it would be nice if the modest beer and wine lists were as robust as the size of the entree servings, but you can understand their need to keep overhead down. And once you start eating you'll be too busy enjoying yourself to complain there's no Paulaner Hefe-Weizen. The appetizer potato pancake is fried crunchy on the outside, yet creamy on the inside. The spaetzle, those lovable little German noodles, are wondrously as light as can be. A handful of pork or chicken schnitzels can be had, with the J¤ger schnitzel, lathed with a mushroom sauce, and are highly recommended. A pork-lover could never turn up his snout at the krustenbraten, or crackling pork, the loin tender in a sauce redolent with prune and apple and adorned with a crispy pig treat atop. Either come to Brummis ravenous or eat less than we did-we didn't get to the German chocolate cake or apple fritters about which many other diners have raved.
4•1•1
This week at independent.com, B is also for: Backyard Bowls (independent.com/backyardbowls). And for all of our restaurants, see independent.com/restaurants. Next week, see what C is for :