Film & TV
SBIFF '09: The Making of
Penelope Cruz
Our Arts Editor Contemplates the World-Class Movie Star, Who's Being Honored This Weekend
The cinema has never been an equal opportunity employer. From the beginning, a special advantage has been reserved for those few humans whose faces look good projected at a hundred times life size. These rare creatures, the sight of whom casts a magic spell over millions worldwide, are blessed with more than symmetry, a healthy smile, bright eyes, and good skin. As any casting director will tell you, those highly desirable qualities are nevertheless barely enough to get someone an audition. With the great icons of the cinema, figures like Greta Garbo, Marilyn Monroe, and now Penelope Cruz, a kind of poetry of the flesh must be present, lending an emotional resonance to their beauty that implies something mysterious and desirable beyond the surface, and constitutes the aura of the genuine star.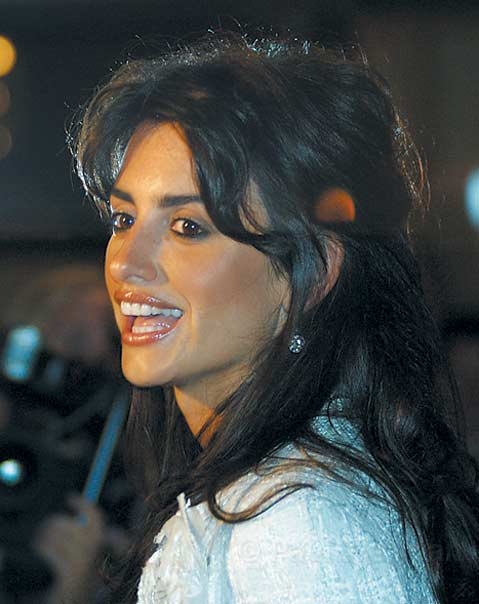 The Santa Barbara International Film Festival's Outstanding Performer of the Year Award for 2009 goes to Penelope Cruz, in all the grace of her countenance's exquisite thematic harmony. A classic beauty whose dark good looks and luminous brown eyes recall the Golden Age of Hollywood, the Spanish-born actress is in her mid thirties now, and both her career and her appeal have matured. The sensual excitement of her early years is still very much in evidence, but Cruz's recent work is that of someone who knows not only that she is beautiful, but also what that can mean in a world where beauty is not the only important thing.
In the last three years, Cruz has gone from being a thinking man's pin-up to something much less common: a world-class movie star. Her two films from 2008, Vicky Cristina Barcelona and Elegy, have together brought her new accolades such as this one, along with a nomination for best supporting actress at the Golden Globes, and a shot at another nomination for the Academy Award, for which she was already nominated once, in the category of Best Actress for her 2007 role as Raimunda in Pedro Almod³var's Volver.
Cruz is a hard worker, known to directors and fellow actors alike for her intensity and perfectionism. Adaptable to a wide range of styles, she acts with equal effectiveness in Spanish and in English, and handles fast-paced shooting schedules and demanding leading roles with extraordinary artistic control and vision. Contemporary film acting is hardly a homogenous experience for someone operating on her level and traveling in these professional circles. Directors frequently take radically different approaches to the filmmaking process, and, as a result, comparable assignments don't necessarily resemble one another.
For instance, compare Volver and Woody Allen's Vicky Cristina Barcelona. Almod³var rehearses for weeks or even months before shooting, whereas Allen often doesn't rehearse his actors at all. Cruz is in nearly every scene of Volver, which runs just longer than two hours, and was required by Almod³var to submit to an exacting set of rehearsals. On Vicky Cristina Barcelona, in which she plays Maria Elena-a gorgeous, romantic, and emotionally unstable Spanish artist-Cruz auditioned for the film by speaking with Allen for what she claims was "no more than 40 seconds." She then waited a few weeks before receiving a script, which she studied on her own for several months before arriving on the set in Spain.
The intelligence and honor with which she invests Maria Elena is due to the power of the interpretation of the character that Cruz brought to the film. As the ex-wife of Javier Bardem's character, the painter Juan Antonio, Cruz's Maria Elena enters the story at the halfway point and still manages to steal every scene she's in from the two formidable younger actresses who have been playing the leads from the start-Scarlett Johansson as Cristina and Rebecca Hall as Vicky. Johansson does a great job, but even Cruz's silent reaction shots are more likely to elicit laughter than Johansson's lines of dialogue.
At the film's heart are two dazzling performances by Cruz and Bardem that put the English language to a fearsome test of mettle against its seemingly more expressive rival, Spanish. In the scenes at Juan Antonio's studio when Maria Elena first arrives, she keeps speaking Spanish in front of Cristina, even though Juan Antonio expressly forbids her to speak anything but English out of politeness to his lover. The result is an intricate and amazing dance of words, with both Spanish characters crossing in and out of their native tongue in such elegant and unpredictable ways that the viewer is drawn ever deeper into their emotional world.
In Elegy, Cruz plays Consuela Castillo, a young Cuban woman who has an affair with her professor at Columbia, played by Ben Kingsley. Critics have been less unanimous in their praise for Elegy, but the growing consensus is that Cruz shows up Kingsley. Although the timely release of several trailers that indicated how willing Cruz remains to get naked in front of the camera may have had something to do with its gaining distribution in this country, in the end what people are buzzing about in relation to this picture is not Cruz's nudity but her naturalism.
In fact, the fascinating thing about her recent roles is how lit up they are from within by Penelope Cruz's singular talent. Perhaps it was something that happened when she absorbed the joyfully absurd aesthetic of her mentor Almod³var, or maybe it is something that would have arrived on its own, but Cruz has begun to play these rather traditional roles in a way that is very special and that feels new. Constantly playing against any tendency to caricature her subjects, she describes her method as "defending what the character values and preserving her reality." In the process of taking these women's dilemmas to heart, Cruz melds drama and comedy into a complex and indivisible unity.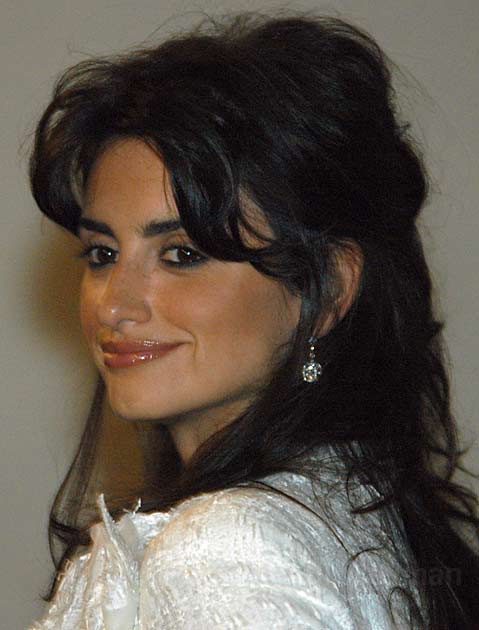 Her recent performances are exemplary of a development in genre that will only become more prevalent as film grows into the 21st century-movies acted as drama, but that play as subtle comedy. For directors like Almod³var and Allen, this confluence of genre reflects a profound appreciation for the ways that human beings fail to achieve clarity about the most central issues in their lives.
A concern for the suffering of people who are confused by life and sex and love is something that Cruz shares with her directors, and her feeling for it informs her acting in both of the pictures being honored here in Santa Barbara. But what constitutes suffering in the life of one of the world's most glamorous and successful women? One word-the Oscars. Being nominated two years ago was both the high point of Cruz's career thus far and her most exhaustingly emotional ordeal as a celebrity. What with all the tension, and the chance that her nomination would remain just that-a nomination and not a statuette-there was only one thing for the nervous actress to do. On the way to the Academy Awards, already in her gown and jewels, Penelope Cruz stopped at In-n-Out and ordered a double-double. It's that kind of carefree attitude that we can't wait to share when she arrives in Santa Barbara for her tribute at the Arlington.
4•1•1
Penelope Cruz will be honored at SBIFF 2009 with the Outstanding Performer of the Year Award on Saturday, January 24, at the Arlington Theatre.