Arts & Entertainment
Carlene Carter Shares Her Rich Musical History with Santa Barbara
Family Ties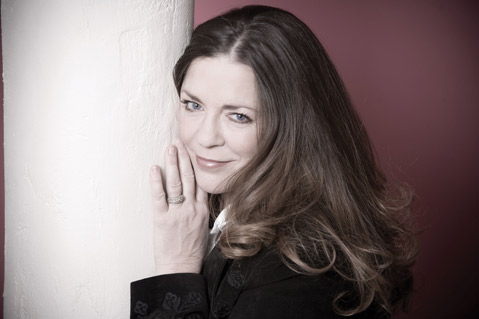 Every February, a collective of seasoned music-makers and emerging songwriters converge on Buellton for the annual Durango Songwriters Expo. Now in its 19th year, the event has evolved into one of the leading songwriting forums in the nation. It draws aspiring songwriters from across the country and gives them the opportunity to show off their skills and refine their strategy with the help of leading industry professionals.
One such professional on hand for the 2009 installment is Carlene Carter, whose motivation for attending is a mighty personal one. Despite releasing one of 2008's seminal albums, Stronger, the heiress to the Carter-Cash legacy (she's the daughter of June Carter Cash and Carl Smith, and the step-daughter of Johnny) has elected to forgo the trappings of Nashville for her Santa Barbara County home.
"I've been coming here for a long time because my producer, John McFee, has lived up here for the last 30 years," offered Carter from her recently acquired retreat. "So I knew the area pretty well from my friendship with John, and when we were ready to move, we thought we would check out the place. We found 10 acres here up on a little ridge with a beautiful view and room for animals, so we are really happy."
It seems only fitting that it should be longtime resident McFee who helped to solicit Carter's relocation to Santa Barbara, as he was also the driving force behind her musical return. Twelve years after her departure from the music world, Stronger launched Carter back on the map, and allowed her to regain her songwriting focus.
"I like to say I was doing a lot of research," laughed Carter. "Part of it was that I was extremely burned out. I had been on the road pretty much for 10 years. I never wanted to hate what I was doing, but I found myself being on automatic and having no real life. I also had personal problems to take care of, and that took a lot longer than I thought it would. : I just didn't know if I really wanted to boot up again."
The time in between projects yielded unprecedented highs and lows for the singer/songwriter. In the same year that she found love again, Carter had to come to terms with the passing of her mother, stepfather, ex-lover, and little sister. But boot up again she did-and in no small way. Her emotional rollercoaster provided the foundation for Stronger, and subsequently inspired what arguably is Carter's finest record to date.
Having channeled her emotions into song, Carter turned to her stepbrother, John Carter Cash, for assistance. She ventured back to Tennessee, quickly recorded a prerelease, and took the album on the road. While traveling, Carter realized the full potential of her new songs and, upon returning home, sought out McFee to help rework the material. The Santa Barbaran quickly proved he was the right man for the job.
Carter handed over the reins to McFee, who went on to record, produce, mix, and play most of the instrumentation for Stronger. "I just did the album that I really thought was right," said Carter. "And that was largely due to John, who, apart from the songs, was the most important part of this."
In listening to the recording, it is difficult to understand how anyone could tell Carlene Carter what to do-especially considering her collective experience and pedigree. Having launched her career as part of the Carter Family when she was only 15, Carter's journey has been an undeniably unique one. By age 17, she was on the road with The Johnny Cash Show.
"There I got to sing my own stuff," Carter recalled. "Everyone would sing a song-Rosanna and Rosey and me. John was really cool about that. He wanted us to do that and kind of threw us out there. And that's really how it started as far as playing. A little after that, I started playing all the little clubs around Nashville. I played by myself as a songwriter, a lot of the time for just dinner or drinks. I just wanted to play. And that started my musical independence."
Since then, Carter has delivered nine studio albums and three compilations and crossed over into television by way of a series of specials called Carlene Carter: Circle of Song. But before you chalk up Carter as another prodigal child of musical royalty, she'll tell you that her family ties have always remained strong.
"Whenever I've not known what to do, I've always gone back to the Carter Family, because there was nothing like singing with my aunts and my mom to my grandma," she said. "My grandma passed in '78, and that's the year I started recording. It's also the year that my dad retired from his career. So it's funny how torches get passed on and you feel a responsibility to be connected to the music that they did and try to carry it on in your own way. I went completely around the bend doing other things, but always in my heart and in my soul is that music."