Books
Ogbechie on Enwonwu
UCSB Professor Celebrates the Life and Work of an Influential African Artist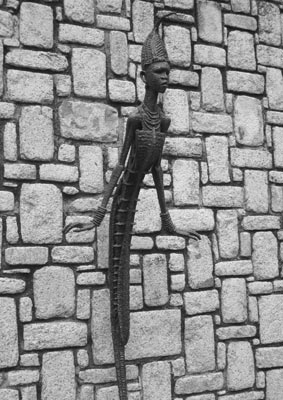 Nigerian artist Ben Enwonwu is publicly celebrated in UCSB professor Sylvester Okwunodu Ogbechie's new monograph on the sculptor's life and work. Entitled Ben Enwonwu: The Making of an African Modernist, it is the first noteworthy biography about the 20th century artist.
The book chronicles Enwonwu's life as the artist who invented the African response to the changes that were happening in the art world during the 20th century. The importance of Enwonwu was that he combined the European forms of modernism that he learned in university with the 5,000-year-old history of traditional African Igbo art that was his heritage. "He mainly invented the visual language of 20th-century African engagements with modern art, and also defined for an international audience an idea of African modernism that was sophisticated, inventive, and thoroughly transnational," Ogbechie said in an interview.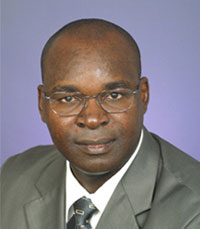 Enwonwu is to be understood as a sculptor first and a painter second. He was arguably the African artist of the 20th century, as the public acclaim he received during his life implies – his work has been on display around the world and next to some of his most famed contemporaries and fellow modernists, Pablo Picasso among them. His most famous work, the thinly sculpted Anyanwu ("Rising Sun"), stands proudly in the headquarters of the United Nations in New York.
When I asked Professor Ogbechie to quickly define Modernism, he refused. "That's the whole point of my book," he told me, "that quick descriptions of Modernism do incalculable damage to proper interpretation of this historical context." He claims that Africa's contribution to the movement, despite Enwonwu, is rarely mentioned in such a description. He aims to redefine our understanding of modern art by reintroducing Africa, and Enwonwu, to a forgetful public. Enwonwu was considered a prominent modernist during his life, but has now fallen into relative obscurity. His contemporaries, on the other hand, have only received greater accolades. Enwonwu proved that Africa is relevant and unique in the art world, and Ogbechie's new book aims to remind us of that.
That Ben Enwonwu's work is quietly moving toward obscurity is telling of a larger problem. "The history of the world is not a closed off narrative of European achievements," Ogbechie reminded. Africa is relevant in this modern world. With his new book, Ogbechie hopes to revive interest in an artist that he believes demands attention, and to direct more eyes toward a continent that ought to be taken seriously.
Sylvester Ogbechie, as an associate professor of art history, is an authority in classical, modern, and contemporary African and African Diaspora arts. But he also steps out of the classroom – Ogbechie is the founder and director of Aachron Knowledge Systems, which works widely in the art world, including art management and equity consulting to art collectors. He also coordinated and helped plan the First International Nollywood Convention and Symposium in 2005 and has contributed to and written for many academic journals. He obtained his master's degree at the University of Nigeria and his Ph.D. from Northwestern University.