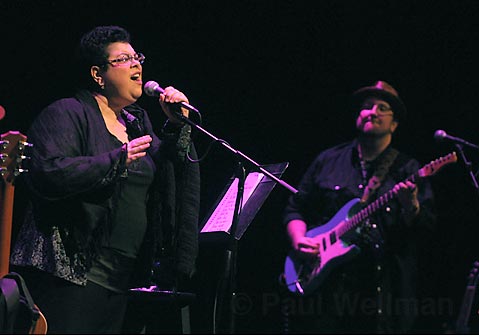 Listening to Phoebe Snow at the Lobero last Friday night, concertgoers were bound to remember how many songs they'd forgotten. Of course there was "Poetry Man," the big hit Snow wrote when she was still a teenager. Played at the precise center of an evening that showcased her voice, the song was a perfect vehicle for Snow's familiar nasal-edged contralto that can still hit all the notes in a four-octave range. It's a marvelous thing, and perhaps ironically preserved, as Snow withdrew herself from the limelight in the late '70s to care for her long-ailing daughter, only surfacing at odd intervals through the years-we mostly heard her on commercial jingles, which she jokingly performed for her adoring crowd. For them, Snow rolled out "Something Real," "Two-Fisted Love," and even "Harpo's Blues (I Wish I Was a Willow)," all of which lucidly evoked another era.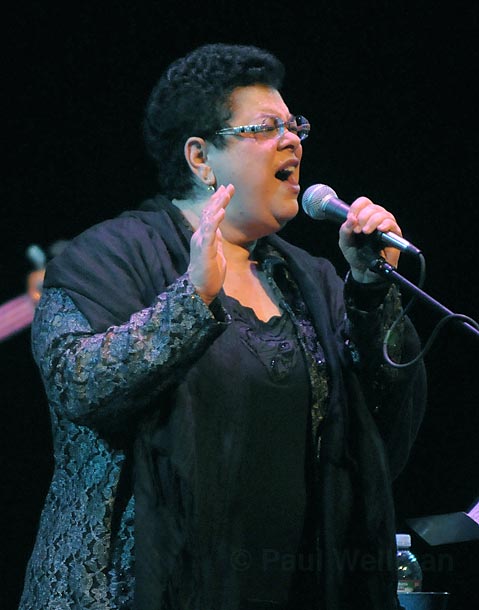 Snow's memorable soulfulness shined in most of her covers, too. She opened with the grinding "Standing on Shaky Ground" and produced a surprisingly nuanced version of "Do Right Man," as well as a nicely executed rendition of "It's All in the Game." (The crowd actually gasped as she launched into its cascading opening lines.)
Emotional moments were rife throughout the night. In a halting voice, Snow told the story of her daughter's sad life and recent death, and then dedicated "You're My Girl" to both her late daughter and mother, and only heels went unmoved.
On the other hand, Snow herself seemed at times curiously reserved. Though her voice is a powerful instrument and her phrasing is keen, onstage, she's more like a cool jazz artist. Her cover of Janis Joplin's "Piece of My Heart" was a gutsy move, but Snow undercut the tune with jokey interludes. Joplin would have roared it apart. Snow ended the evening with the Rodgers and Hart chestnut, "With a Song in My Heart" and that seemed most comfortably telling. From evidence presented last Friday night, Phoebe Snow is still ready for prime time. Maybe her next stop should be Broadway, though. It would still be just as good to have her back.