Film & TV
Spring Arts Preview – Film
2009 Spring Arts Preview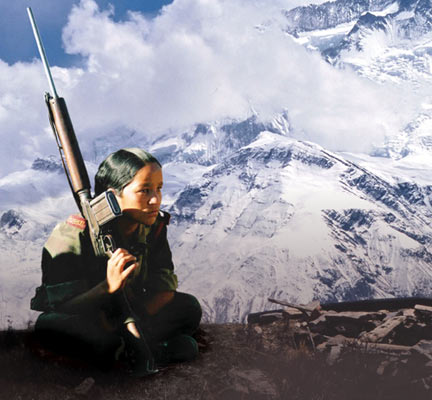 With the award season buzz slowly wearing off, cinephiles can begin to look toward a spring filled with films that make for a bit lighter fare. For those who've been avoiding movie date night since the release of Revolutionary Road, look no further than next weekend for an excuse to return to the theater. On Friday, March 27, Paul Rudd and Jason Segel team up in I Love You, Man, a tale of a newly engaged guy (Rudd) who goes out in search of a best man. Also next weekend, the visually stunning Oscar sweeper Slumdog Millionaire will be shown at the Ojai Theatre (ojaifilmsociety.org) on Sunday, March 29.
Come April, UCSB's Arts & Lectures (artsandlectures.ucsb.edu) reboots its on-campus screening series with Gus Van Sant's highly stylized thriller, Paranoid Park, on Wednesday, April 1, at UCSB's Campbell Hall. Also that week, the Associated Students Program Board (aspb.as.ucsb.edu) will present a free screening of Choke on Tuesday, April 7, at Isla Vista Theater.
Just in time for Earth Day, Disneynature will release Earth on April 22. This kid-friendly live-action film follows plant and animal species as they grow and change through the year. On Friday, May 1, fanboys (and girls) will be lining up to catch a shirtless Hugh Jackman in the first X-Men prequel, Wolverine. Come Friday, May 8, Trekkies can rejoice over the long-awaited release of Star Trek. And on Friday, May 29, Mark Ruffalo, Adrien Brody, and Rinko Kikuchi hit the big screen in The Brothers Bloom, a fictional story about the fall of the world's greatest con men. Also that Friday, Disney Pixar will release its latest masterpiece, a 3D flick about an old man and a flying house titled Up.
And from Tuesday, May 26, through Thursday, May 28, UCSB's Campbell Hall will play host to the annual Human Rights Watch Film Festival, featuring acclaimed full-length docs like The Sari Soldiers (May 27) and Project Kashmir (May 28).