Travel
Taste the Real New York
Enjoying the Upper West Side, Where You Can Experience Manhattan on a Budget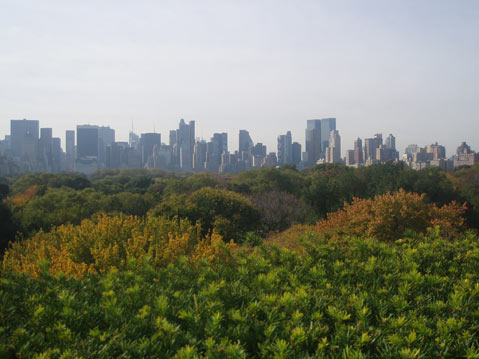 In case you're still undecided on your plans for a spring vacation, consider taking a bite from the Big Apple. Round-trip airfares from Santa Barbara to New York City's La Guardia are a bargain right now: $310 for travel through early April.
You'll get a taste of the real New York – where people actually live, work, and carry on the ordinary tasks of everyday life – by staying on Manhattan's Upper West Side. Primarily residential, its streets are lined with brownstones and magnificent apartment buildings, perfect for exploring on foot. It's centrally located, near the American Museum of Natural History and Central Park, so the rest of Manhattan – the excitement of the Theater District, the cobblestone streets of Greenwich and SoHo, the Upper East Side and its never-ending parade of fashionistas – is easily accessible via subway or taxi.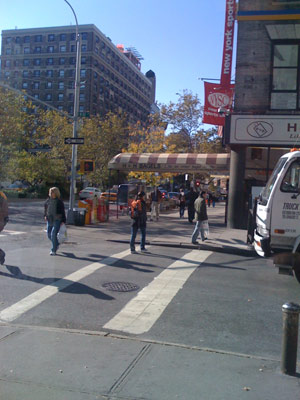 The Upper West Side offers an oasis from both the commotion and the generic chain hotels of Midtown. Many affordable, smaller scale hotel choices are available. The Milburn Hotel (242 W. 76th; (800) 833-9622; rates from $229) and the Hotel Beacon (2130 Broadway, (212) 787-1100; rates from $205) are two examples. Both have kitchenettes (a bonus if you're traveling with kids), are comfortable, surprisingly quiet, and – keeping in mind this is Manhattan-easy on the wallet.
Nearby dining options abound, ranging from classic diner fare at Viand Cafe (2130 Broadway, between 74th and 75th streets) to the upscale French bistro-style Nice Matin (201 W. 79th, between Amsterdam and Broadway). There's also Gray's Papaya (Broadway at 72nd), where the recession special (two hot dogs and a drink for $4.45) is doing a brisk business these days. A favorite way to begin your day is elbow-to-elbow with the locals at Zabar's deli (W. 80th at Broadway). Order the #4 special: a bagel spread thick with cream cheese and a layer of lox, served with orange juice and coffee – a perfect marriage of creamy richness and bright, tart acidity to fortify you for a full day of exploration ahead.