Books
Pages and Sages
Art for All Settings
PHILLY, PHOTOGRAPHED: This month, UCSB's Interdisciplinary Humanities Center welcomes Philadelphia-born photographer and installation artist Zoe Strauss. Strauss's birthplace has remained her main subject as well as venue; she shoots the town's overlooked details and sells her prints right there under the pillars of I-95m, and she also oversees the Philadelphia Public Art Project. Strauss begins her Santa Barbara residency with two talks on Thursday, April 2. The first, at 5 p.m., takes place in the courtyard behind Peet's Coffee (1131 State St.). She second, at 8 p.m., takes place in Isla Vista Theater 2, just off the UCSB campus. Call 893-3907 or visit www.ihc.ucsb.edu for details.
DESIGN ON HER MIND: UCSB's SAGE Center for the Study of the Mind brings another luminary to Santa Barbara this week. She's a slight break from the scientists and academics typical of this lecture series, and her talk may well be all the more intriguing for it. Paola Antonelli is the Curator of Design at New York's Museum of Modern Art, where she sees hundreds of real-life examples of art's interaction with the mind on a daily basis. Humble Masterpieces, her most recent exhibition at MOMA, made headlines in art sections across the country with its incisive examination of objects as everyday as paper clips and ball-point pens. Her talk, Design and the Elastic Mind, takes place on Thursday, April 2, at 4 p.m. on the second floor of UCSB's Mosher Alumni House. In the same location but on an entirely different topic, playwright, musician, and SAGE Center fellow Dan Wheetman gives a talk about the blues titled A Look at the Foundation of American Music on Monday, April 6, at 4 p.m. Call 893-5006 or visit www.sagecenter.ucsb.edu to learn more.
WHEN MANGA BECAME MANGA: Not long ago, Japanese comics and cartoons were tough to come by in this country. Even casual observers can see that the situation is now reversed; anyone seeking to avoid Japanese art would have a tough time doing so. Miriam Wattles, professor of art history at UCSB, focuses on the comic, or manga, side of the trend, but goes back-way back-to the term's very coinage. Her lecture Defining Manga Anew by Way of History deals with the medium as defined by artist Okamoto Ippei and his 1928 book Shin manga no kakikata, or How to Make New Manga. A figure on the vanguard of Japan's 1920s manga explosion, Okamoto tied the form to his country's illustrious artistic past as well as setting the terms for its future development. Wattles' talk begins at noon on Monday, April 13, in room 2256 of UCSB's Humanities and Social Sciences Building. Call 893-3907 or visit www.ihc.ucsb.edu.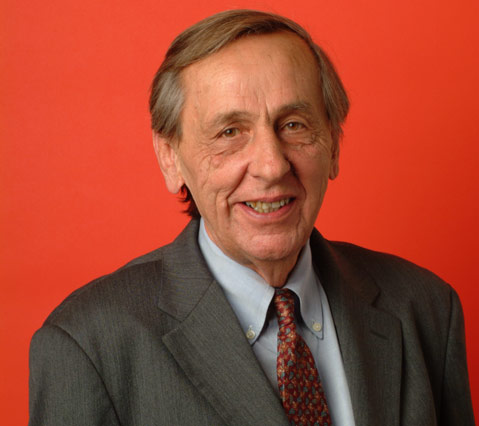 FOR ALL INTERESTS: In a quandary over how to maintain spirituality in the modern world? On Thursday, April 2, the Walter H. Capps Center hosts Sister Joan D. Chittister, who will speak to the subject in a lecture titled Spirituality and Culture at the Marjorie Luke Theatre at 8 p.m. On the same evening, UCSB's Arts & Lectures has veteran political reporter William Greider speaking on the state of American democratic ideals at Campbell Hall at 7:30 p.m. Later this month, Columbia University professor of religion Robert A. Thurman will appear at Campbell Hall in conversation with indefatigable traveler Pico Iyer about the life and thought of the Dalai Lama in advance of His Holiness's highly anticipated visit to UCSB later this month. Their conversation takes place on Wednesday, April 15, at 7:30 p.m. Call 893-3535 or visit artsandlectures.sa.ucsb.edu for details.
EVENTS POETIC: Though April's status as poetry month may have slipped your mind, Santa Barbara certainly hasn't forgotten. A wealth of happenings have been scheduled, including but not limited to the eighth annual Langston Hughes tribute, Jazz, Blues and Langston Hughes, hosted by Sojourner Kincaid Rolle on Friday, April 3, in the courtyard of Lobero Theatre (33 E Canon Perdido St.) and the Santa Barbara Young Poets Contest at 6:30 p.m. on Thursday, April 16, in the Faulkner gallery of the downtown library (40 E. Anapamu St.). Visit www.sbpoetry.net for details. (Email colin@independent.com with comments or suggestions.)