Columns
The Kindness of Strangers
Thanks Offered for Firefighters, Boy Scouts, and a Guy Named David
Firefighters, boy scouts, and a guy named David
Even though Isla Vista was distant from the destructive Jesusita Fire, the whole experience got me thinking about people who help others without expecting anything in return. The first part of my story involves a Dodge Caravan, a faulty fuel gauge, and the freeway.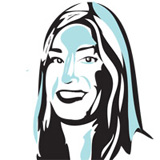 One day a couple weeks ago my car started to shudder as I was flying down the 101. The gauge said I had a quarter of a tank. Funny, I thought, it seemed like it had been on a quarter for a long time. Just as I was starting to wonder about this phenomenon, the car began to slow down, and eventually stopped. I was able to get the car over to the shoulder, but it was still quite a way to the nearest gas station. Unfortunately, I had my young son with me. I got out of the car, helped my son out, and made my way to a dirt ravine way away from the traffic. As we started to make our way toward the off ramp, a person in a large white truck pulled over. A man offered me a ride to the nearest gas station. Instinctively, I said no. I added that I had my son, and no car seat. He persisted saying he had two kids, and even had a booster seat in back. Finally, I caved. What was I going to do? I was nearing the end of the ravine, and was going to be forced to cross the freeway off-ramp eventually.
As I buckled my son into the car seat, I glanced over at my would-be good Samaritan. He seemed like a regular guy, with an In and Out burger sitting on his dashboard, and a Cicileo Landscaping cap on his head. As he drove me to the nearest gas station he told me about his family, where he lived, Oxnard, and how he had recently made a trip up north. He had a gasoline can in the back of his truck. I filled it up, and to my incredible surprise, he drove me back to my car, and told me to wait in the truck with my son while he filled up my tank. I couldn't believe his kindness. We hadn't even exchanged full names. He told me he was called David, although his real name was Michael. So David, even though it seems inadequate, thank you.
I began to wonder what made someone do something so nice for someone else without expecting anything in return. Maybe he had started out on this road at an early age. I recently came in contact with a Boy Scout troop from Goleta that was quietly going about the business of helping others without fanfare. It used to be that boy scouts were famous for helping little old ladies across the street, but the ante has been upped in today's society. I met Boy Scout troop 36, the Bears, outside the Santa Barbara County Sheriff's station for a tour of the facility. The first thing the boys did was deliver cards to the sergeant who led their tour, thanking him, and the rest of the officers. Nico Mackie, a nine-year-old boy scout, put it succinctly: "Thank you for risking your life." The troop also delivered a check to help buy bears to comfort children in trouble. Through the Assistance League, bears are given to law enforcement and other responders to hand to children who are in crisis situations. "A lot of time we introduce one of the bears," said Sergeant Brad McVay, "to kind of get them [the children] to relax, and know that things are safe now."
McVay told the boys about the importance of school – and also about police weaponry, which was a big hit. He asked students to guess what the most important tool was. They guessed the Tazer, the gun, etc . . . but he told them it was actually his pen. "I use it every single day, and it could save my life," he added.
The Bears also held a yard sale to raise money for a family in need at Christmas time. They were able to raise hundreds of dollars in a one day sale. The boy scouts are another example of people who are quietly going about the business of helping others without expecting anything in return. Not even a thank you. So thank you. We appreciate what you do.
And last, but not least, I'm including firefighters, and any other people involved in helping or protecting our community during the Jesusita Fire as part of my big shout out. Last Thursday I walked out to the wetlands at the edge of I.V., and looked up at the mountains. I watched as the fire raced down the hills in what looked like a wall of flames. As I stood in awe, I wondered what would happen. Would it get to Goleta? Was my house, even though it was way away from the action, in danger? That night I didn't get much rest, like the rest of Santa Barbara. I waited and watched the news obsessively. Wondering how far the fire would get. I heard about the firefighters from Ventura who had been burned in the flames. It made me think about what the fire fighters were really doing. They were risking their lives to save people and property. Yet again, thank you doesn't quite explain what I feel, but thank you, we appreciate all you do.