Arts & Entertainment
Friday Night at the Ojai Music Festival
Evening Features Contemporary Ensemble Tin Hat, World Premiere of Slide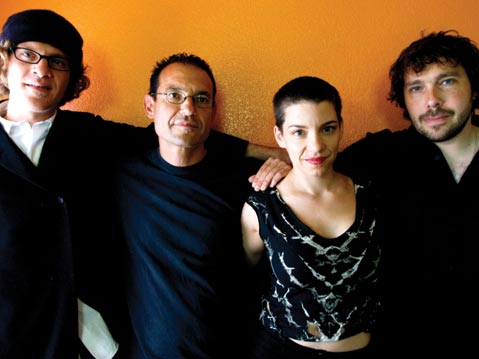 In keeping with the Ojai Music Festival's 63 seasons of expecting the unexpected, this year the music director of the festival was not an individual composer or a conductor but rather an ensemble, the poetically named sextet eighth blackbird. On Friday night, the group brought forward the composer/improviser collective Tin Hat for a set, and then gave a world premiere to Slide, a multimedia work written by electric guitarist and composer Steve Mackey and performed by Mackey, eighth blackbird, and the actor/singer Rinde Eckert. Eckert, who was also the librettist for Slide, has to be one of the most exciting figures in music today. His acting is great, his singing is extraordinary, and he commands the stage, expressing an encyclopedic range of feelings and ideas. Even if not all the music in Slide was to everyone's liking-and there were times when the piece was truly a test of the Ojai ethic of tolerance and curiosity-Eckert nevertheless left a strong impression.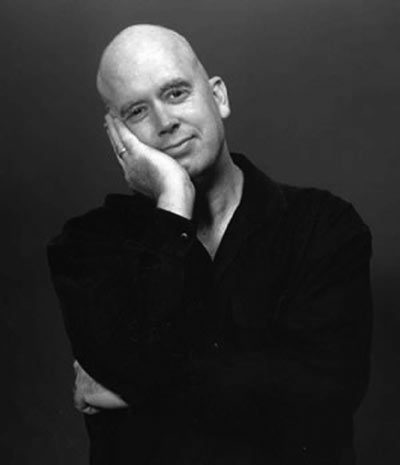 Tin Hat very nearly stole the show with their opening three numbers, which climaxed in an elegant, pulsating raga that turned out to be based on a piece by Erik Satie-one of the Gnossienne series. The Tin Hat group, anchored by guitarist and founding member Mark Orton and violinist/vocalist Carla Kihlstedt, gives everyone involved plenty of space to stretch out. Ara Anderson and Ben Goldberg made their most extended statements on trumpet and clarinet, respectively. Orton introduced his piece "The Last Cowboy" by talking about his grandfather, who raised horses in the Santa Ynez Valley and, according to Orton, "killed rattlesnakes with his bare hands." The piece was based around a loping guitar figure that recalled the sound of tumbling tumbleweeds, but it really hit its stride when Anderson delivered a brilliant, slurred trumpet solo worthy of Lester Bowie or even Louis Armstrong. Tin Hat are perhaps the most instantly enjoyable of all the impossible-to-categorize ensembles that have popped up since the 1990s.
As for Slide, well, the task of marrying the high-art tradition of modern opera to the dynamics and instrumentation of 1970s prog rock has defeated many who have gone before, and this may be the best way to look at how underwhelmed the audience seemed when the piece concluded. Mackey has some exciting ideas as a composer, but to reheat successfully the sound of the late Henry Cow at this point may be more than anyone can be reasonably expected to do.