Living
West Beach's Annual Fourth of July Celebration
City Organizing Security to Handle Crowds, Vendors, Music, and Fireworks Show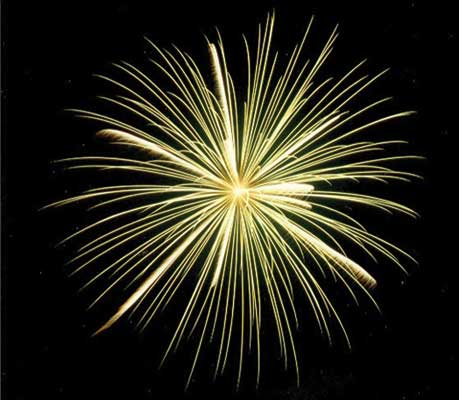 As the weekend nears, Santa Barbara continues to gear up for its annual Fourth of July celebration at West Beach. The city and the nonprofit organization SPARKLE cohost the event, which begins at noon and culminates in a 9 p.m., 22-minute fireworks show off West Beach.
The day includes food and beverages from vendors near the waterfront along Cabrillo Boulevard. At 7 p.m., SPARKLE's 2009 Freedom Celebration will feature live music by the Air National Guard Band of the Southwest and Santa Barbara's own Dave Gonzales.
The fireworks, by Pyro Spectaculars, begin at 9 p.m. Radio AM 1290 is Santa Barbara's official Fourth of July radio station, and will simulcast patriotic music during the entire display.
Sergeant Riley Harwood is handling the safety and law enforcement of this year's festivities and said officials are upping the security level to prevent a repeat last year's fatal, gang-related stabbing. There will be 99 officers on duty in addition the full event staff, with nine of these dedicated to nighttime gang suppression and four ATV's on the beach. There will also be better lighting this year, with the city and SPARKLE bringing in 33 light towers. Seven law enforcement units will focus on DUI enforcement.
From 12:01 a.m. to midnight on July 4, no fireworks, alcohol, glass, pit digging, open fires, or dogs are allowed on the beach. There is also no parking adjacent to the railroad tracks
For information on ADA accessibility for the event, visit santabarbaraca.gov/July4ADA. Information about bus and shuttle services, street closures, the parade, and symphony performance can be found at santabarbaraca.gov or by calling (805) 564-5418.